Victory for Injured School Bus Driver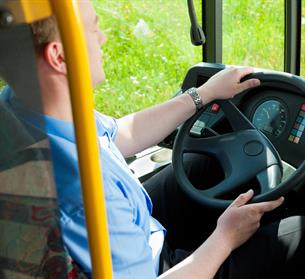 In a case of first impression Ken Berman won a case for a bus driver who developed a problem with her tailbone due to many years of bus driving. A school bus driver developed a condition known as Coccydynia- inflammation of the tailbone which causes pain and tenderness. It forced the worker to be off of work for several periods of time and resulted in the driver having to undergo surgery on her tailbone.
Mr. Berman argued that it was caused by the daily bumping up and down in the uncomfortable driver seats on many of the busses. The Employer (municipality) strongly contested the case, arguing that the condition was due to other things, including the Claimant having undergone a bariatric weight loss surgery. Mr. Berman introduced photographs of the bus seats, elicited testimony from other drivers, and presented medical testimony from physicians relating the condition of the Claimant to her job.
The Claimant will be entitled to reimbursement of medical bills, lost time reimbursement, future medical treatment, and permanent disability for problems that she will have.
If you have a condition that you believe is caused or aggravated by work, contact the attorneys who specialize in forging new theories of the law and expanding the medical principles that apply to law cases. You can reach Berman | Sobin | Gross LLP at 1-800-827- 2667 (COMP).