Attorney Jason Schultz Moderates MAJ Medicare Set-Asides Talk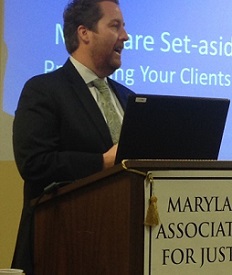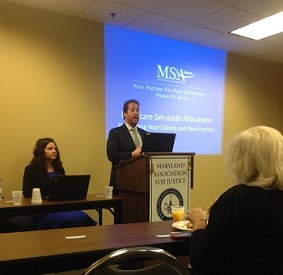 Our very own Jason Schultz was a moderator at the recent MAJ Medicare Set-Asides talk that covered how a client's medical settlement can be maximized by successfully navigating the complicated Medicare Set-aside Process. Most MSA Vendors advocate for the Insurance Carrier by estimating the MSA as low as possible, this may result in cost shifting in violation of the MSP Act. Relying on the MSA projection from the Insurance Carrier's Vendor to value your client's medical settlement hurts your client and exposes your practice to liability. The Vendors fail to list non-Medicare covered expenses, under-price medications and do not consider your client's unique treatment needs.
During the talks, advocates for injured workers shared how to:
Value non-Medicare covered expenses;
Ensure that medications are priced at a rate for which your clients can actually purchase them;
Project future medical costs that are unique to your client;
Maximize the amount of your client's medical settlement, including the MSA and non-MSA portions.
Congratulations to Jason on a job well done! For more information about the services offered by Berman | Sobin | Gross LLP please contact us.