About Berman | Sobin | Gross LLP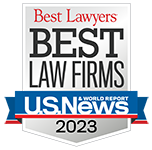 We believe there is a " better way" better way to represent and protect the injured. Twenty-five years ago our founders established a firm that would impact the future of workers' compensation law and the way it is practiced. Berman | Sobin | Gross LLP is committed to providing the highest level of legal services and to protecting the interests of our clients and their families. Going beyond the call, we fight for game-changing legislation to benefit our clients, Maryland and DC's hardworking citizens and the first responders who risk their lives daily to protect us.
Today, with over 20 attorneys and offices throughout Maryland, DC and Virginia, we are large enough to provide the resources to complete cases effectively and successfully, but small enough to provide the individual care and attention our clients deserve. We aggressively approach each case to achieve the best results. Each attorney has a unique relationship with his or her clients, walking you through each stage of the process, from consultation through hearing and, when necessary, appeal, – standing with you. We work tirelessly to ensure your needs are fully met, and that you feel cared for, heard, and responded to every step of the way to achieve the best outcome, and enabling client access to useful resources that have revolutionized our ability to serve you.
With over a century of combined experience by our founding partners, Berman | Sobin | Gross LLP provides a superior approach to your legal needs by providing a team of expert attorneys in compatible areas of law, including workers' compensation, personal injury, medical malpractice, Auto vehicle cases, wills, trusts and estates, social security disability and surgical fires. Known for our unwavering commitment to clients, for our integrity, and for delivering optimum results, our clients continue to refer their friends, families and neighbors to us.
Our History
In February of 1991, Ken Berman, Cliff Sobin and Alan Gross established Berman, Sobin & Gross, LLP in Gaithersburg along with three other staff members. The firm grew to twelve attorneys, six offices and more than twenty staff. The majority of our clients are Union members or their families.
Our firm concentrates its legal practice in the areas of:
Personal Injury
Medical Malpractice
Workers' Compensation
Social Security Disability
Railroad Accidents
Estate Planning and Administration
Guardianships
Car and Truck Accidents
We utilize modern technology combined with a structure that emphasizes the relationship of the individual client to their attorney in order to meet the high expectations that our clients deserve.
Publications
Maryland Workers' Compensation, 2017-2018 ed. (Vol. 1-2, Maryland Practice Series)
Written by Clifford B. Sobin, Esquire, of Berman | Sobin | Gross LLP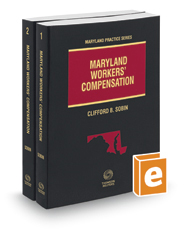 Maryland Workers' Compensation covers all aspects of Maryland workers' compensation practice, including affected employers and employees, permanent disability benefits, and appeals. It provides relevant cases with case summaries and relevant statutes at the end of each chapter, and includes relevant workers' compensation statutes in two appendixes, so you don't need to consult a statutory compilation. You'll also find more than 70 forms, sample pleadings, and sample transcripts relevant to workers' compensation practice in Maryland.
A MESSAGE FROM THE AUTHOR
"My father once told me, 'The best way to learn something is to explain it.' I found that certainly to be true about these two volumes that contain more than 1800 pages packed with law and practical advice gleaned by me over more than thirty years practicing Maryland Workers' Compensation law."
---
What Really Happens in a Maryland Workers' Compensation Claim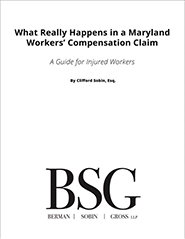 Getting injured is no fun at all, and when you get injured on the job, there are often many hurdles to overcome. Founding partner Cliff Sobin wrote a two-volume treatise to help attorneys navigate Workers' Compensation claims. This treatise is crafted for attorneys to use when representing injured workers, and Cliff wanted to put together in a much more brief and casual format for injured workers to use. Please find this downloadable PDF available to all titled; "What Really Happens in a Maryland Workers' Compensation Case." We hope that you find this information helpful, and as always please feel free to contact us with questions.
---