Personal Injuries That Result from Boating Accidents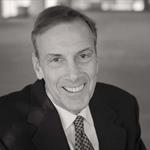 Kenneth Berman recently filed a wrongful death claim in a case involving individuals that suffered fatal injuries after the boat they were on capsized in the Atlantic Ocean. During this incident, several individuals set out in a passenger vessel for a recreational fishing trip. Weather was rough and the ocean conditions were unpredictable. A large wave struck the side of the boat and it began filling with water. The boat unexpectedly capsized, trapping 2 individuals in the cabin.Tragically, neither were able to escape and both drowned.
Under the Death on the High Seas Act, 46 U.S.C. § 761, et seq., Kenneth Berman is arguing that the owner and operator failed to maintain proper and safe control of the boat, failed to provide a seaworthy vessel for his passengers, and also failed to ensure his passengers wore the proper safety devices. Maritime law is unlike any other personal injury law and to argue a case successfully requires extensive knowledge and expertise.If you have questions about boating accidents, contact Kenneth Berman of Berman | Sobin | Gross LLP who will continue to fight for the rights of the injured.