Defending A Firefighter Who Was On Duty For 24 Hours And Injured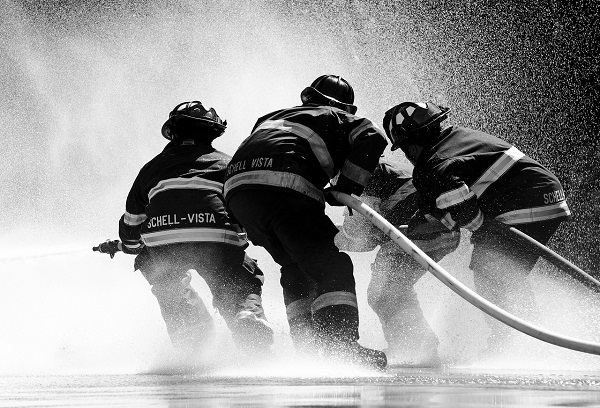 Fire Fighters work had to protect our communities.They are required to work long hours, sometimes – and in this Claimant's case – 24-hour shifts, where they are on duty at all times, ready to respond to any emergency call that may come in. Berman | Sobin | Gross LLP protected the rights of a Fire Fighter who, while on a 24-hour shift injured his knee while stepping away from the fire station to pick up his dinner at the restaurant across the street. At the time of the injury, the Claimant was on duty and required to stay close to the fire station so he could respond to an emergency call should one come in. After the Claimant's injury was found compensable at the Workers' Compensation Commission, the Employer attempted to reverse the Order by appealing the decision., claiming that since he was going to get dinner, he was no longer "in the course of his employment". Ken defeated the appeal and preserved the rights of the injured worker.
Protected Under The 'Coming and Going Rule'
While the Employer asserted that the Claimant's injury was barred by the "coming and going rule," a general principle that disallows compensation for injuries that happen when an employee is going to or from his/her place of business (although there are many, many exceptions to the "going and coming "rule and one should always check with an attorney to see if their injury is covered), the Circuit Court agreed that this injury did not fall into that category. Instead, the Court agreed with the Claimant that his injury arose out of and in the course of his employment because the fire fighter, at the time of the injury was on duty, getting paid, and was required to respond to any emergency call that came in. In fact, the Claimant's supervisors allowed the fire fighters to leave the fire station to pick up food as long as they remained within a certain perimeter to the station – ensuring they could timely return in case of an emergency. By demonstrating that the Claimant remained ready and capable to respond to an emergency and that his employers acquiesced to employees leaving the station but remaining with the perimeter, Ken established that the Claimant was within his employment at the time of his injury.
Every Case Deserves Special Focus
This case is evidence of how complicated Workers' Compensation claims can be. While at first glance this claim could appear to not be compensable because the fire fighter was on a "dinner break", a more detailed analysis proved that his injury is covered by the Act, and that the Claimant is entitled to both medical and financial benefits. The attorneys at Berman | Sobin | Gross LLP can help you obtain the benefits and medical coverage that you are entitled to. If you are injured at work, contact Ken Berman, Esq. at (301) 740-3300.