Have You Suffered A Concussion?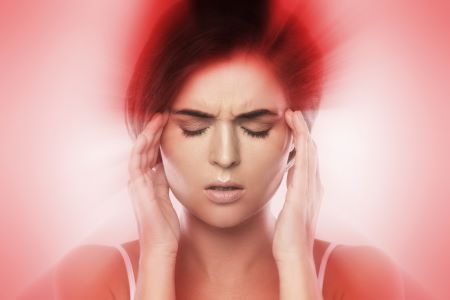 If you have suffered a concussion, you know that they can have painful and uncomfortable consequences. Concussions, usually caused by trauma to the head, often cause a temporary onset of symptoms including headaches, pain, dizziness, confusion, fatigue, and nausea. For most people, these symptoms can last several days up to a week or two. For others, their symptoms can be far more severe and long lasting, evolving into a condition known as post-concussion syndrome. The effects of this syndrome can seriously impact a person's daily life, and even their ability to work or maintain a job. Regardless of whether your symptoms lasted a week or a year, if you suffered damages as a result of someone else's negligence, recklessness, or malicious conduct, you may have legal avenues available to you so that you can recover for the harm you have suffered.
Accidents Causing Concussions
So often when people think of concussions and other traumatic brain injuries, they think of football games, boxing matches, and other hardcore sports and forms of aggressive physical contact. Certainly, those can (and do) all result in concussions and traumatic brain injuries. However, you may be surprised to learn that the most common cause of these types of injuries is simply slipping and falling. Slip-and-fall accidents account for more traumatic brain injuries than any other type of accident, which is in part because they can happen just about anywhere. Slip-and-fall accidents are common where there are uneven or unstable floors (for instance, in parking lots, on gravel, or switching from one type of flooring to another), slippery floors (pool surfaces, kitchen floors, flooring by sinks, water fountains, or drink machines, marble floors, etc.), and more. The most common place for people to suffer slip-and-fall injuries is on uneven sidewalks outside of stores and restaurants.
A second common cause of concussions is car accidents. Concussions are not immediately apparent following an accident, and it can be very hard to assess yourself accurately if you have one, which is why it is always critical to seek medical care as soon as possible after an accident.
Suing for Concussions
If your injury was caused by someone else's negligence, then you are entitled to hold them accountable for the harm they have caused in court. You do this by bringing a personal injury lawsuit against them. Personal injury lawsuits aim to restore you to the position you would have been in had the injury never occurred. Concussions can be a bit more vague and less tangible than other kinds of injuries, like broken bones, so documentation and a professional medical diagnosis are critical.
Schedule a Consultation
If you have suffered serious injuries as the result of a concussion that was not your fault, the experienced Maryland personal injury lawyers at Berman, Sobin, Gross,  LLP will fight to get you the compensation that you are entitled to. Contact us today to schedule a consultation.