Defective Seat Belts Cause More Injuries Than You May Think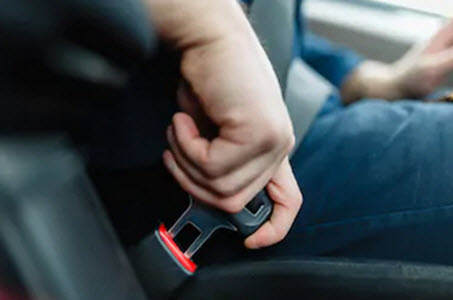 We rely on seat belts to keep us safe, and for good reason. Wearing a seat belt reduces your risk of experiencing serious harm in an accident by as much as 45%, and your risk of dying in an accident by as much as 50%. That means that wearing a seat belt can literally mean the difference between life and death for you. For this reason, it can be all the more devastating when you take the time and care to buckle your seat belt, only to have it malfunction. While we may have been taught that seat belts are fail-safe, they are not. The reality is that seat belt malfunctions and defects are probably more common than you may think. In fact, as many as 3 million people a year are injured as a result of broken or defective seat belt. If you are one of the millions of Americans who has suffered an injury or had injuries made worse as a result of a defective seat belt, the lawyers at Berman, Sobin, Gross LLP want to help you hold your vehicle manufacturer accountable for the harm that they have caused and get you the compensation that you are entitled to. The information in this article is intended to be general. However, if you would like personalized feedback based on your unique case, you are welcome to contact our law firm to schedule a consultation.
Red Flags that You May Have Experienced a Seat Belt Defect
Unlike other types of vehicle defects, such as steering component defects, which can leave you completely unable to control your vehicle, seat belt defects can sometimes be harder to spot. A strong indicator that you have experienced a seat belt defect is if you were ejected from the vehicle or appeared to not be wearing a seat belt after the accident. If the paramedics or police marked you as being without a seat belt in the accident report, this can often be due to a seat belt defect. However, if left unchallenged it can result in challenges to receiving compensation for your injuries.
Common Types of Seat Belt Defects
Defects to the locking mechanisms can cause the seat belt to rapidly unspool upon impact, instead of stopping to keep the passenger held close to the seat. When this occurs, the passenger can come free from the seat belt restraints and may even be ejected from the vehicle. Defects to the latching mechanism of the seat belt can keep it from properly locking in place, or can cause it to come unlatched upon impact or for no reason at all. Additionally, seat belts have been known to tear upon impact. Seat belts also may not have been designed to offer adequate protection to passengers above or below a certain weight or height. If you have questions about which parties may be liable in your case, the best course of action is to consult with an attorney so that he/she can review the facts and circumstances of your case completely.
Schedule a Consultation with Berman, Sobin, Gross LLP
If you have suffered an injury in a car accident due to no fault of your own, that was caused or exacerbated by a vehicle defect, the experienced Maryland car accident attorneys at Berman, Sobin, Gross LLP want to help. Contact us today to schedule a consultation and find out how we will fight to get you the compensation that you are entitled to.
(This isn't the law in Maryland…)
Resource:
wcc.state.md.us/gen_info/wcc_benefits.html