Nationwide Surge In Traffic Deaths Declared "Crisis"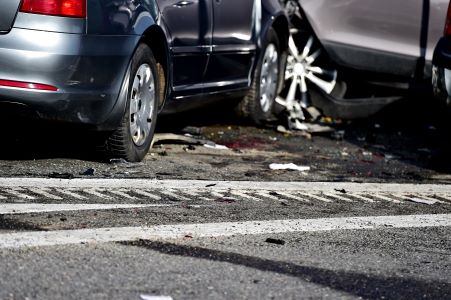 The U.S. Department of Transportation has declared a crisis after determining that over 20,000 Americans were the victims of fatal car accidents in the first half of 2021 alone. This represents a nearly 19% increase in fatalities as compared to the same time period in 2020. It is also the highest number of fatalities during that period in over 15 years. The last time the figures were that high was in 2006.
Speeding a Factor in Fatal Collisions
The statistics released also reflect that the stark increase in speeding that occurred at the beginning of the pandemic due to empty roadways and decreased law enforcement presence has not decreased, but has rather remained at the same level. The statistics also show that speeding was a contributing factor in nearly half of the fatal accidents. This underscores how dangerous speeding can be and has prompted the Department to initiate a plan to reduce traffic fatalities. It is likely, however, that it will take a long time to start seeing real results from this fatality reduction plan, which focuses on creating safer roads and lowering speed limits on major highways. This has left many victims of such accidents wondering what their options are and how to recover.
Increase of Speeding and Car Accidents in Maryland
Maryland has not been immune from the nationwide increase in speeding, traffic accidents, and related fatalities. If you or a loved one have been seriously injured in a car accident caused by a negligent driver, you can hold them accountable and recover financially by bringing a personal injury lawsuit. This can allow individuals affected by negligent drivers to recover damages for both economic harm and pain and suffering. Economic harm is established by medical expenses, lost wages, and other costs incurred due to your injury, while pain and suffering is intended to compensate you for the physical and emotional trauma of the injury.
Schedule a Consultation with Berman, Sobin, Gross, LLP 
If you have been the victim of a speeding or negligent driver in Maryland and have suffered serious injuries as a result, you do not have to navigate the process alone. The experienced Maryland personal injury attorneys at Berman, Sobin, Gross, LLP will fight to hold the negligent driver accountable and get you the compensation that you deserve and need to move on with your life. Contact Berman, Sobin, Gross, LLP today to schedule a consultation.
Resource:
nhtsa.gov/press-releases/usdot-releases-new-data-showing-road-fatalities-spiked-first-half-2021