Maryland Dog Bite Claim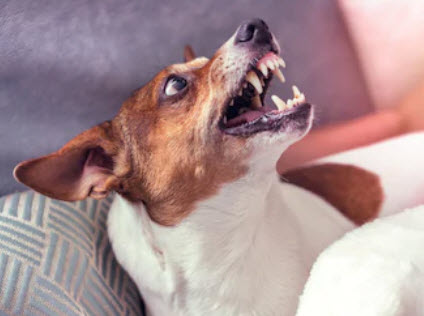 If you have been bitten or attacked by a dog in Maryland, you may still be in shock, dealing with your injuries, and unsure of how to proceed. It's a complicated thing to be hurt by something that can at other times bring you so much comfort and joy, but it's important to remember that dogs are animals, and it's not always possible to predict their behavior. If you are dealing with a dog bite injury in Maryland, the law is on your side If you are dealing with injuries caused by a dog bite or dog attack, you do not have to navigate this process on your own. A personal injury lawyer can help.
What to Do After a Dog Bite
The most important thing to do after a dog bite is to clean your wound. Dogs carry a lot of bacteria in their mouths and on their nails that can be transmitted to you when they bite or scratch. The sooner and more thoroughly that you are able to disinfect the wound, the more you can reduce the risk of the wound becoming infected. You should wash the wound and then treat it with rubbing alcohol or hydrogen peroxide before applying triple antibiotic ointment. You can then dress the wound and seek professional medical attention. Then, it's important to contact an attorney so that you can be reimbursed for your medical bills and any additional costs that you incurred or will incur as a result of the injury.
How a Personal Injury Lawyer Can Help with a Dog Bite
Unlike a car accident, where there is a built-in process for filing a claim and you are somewhat guided through the claim process by an insurance claims adjuster, there is not a pre-structured system that exists for getting coverage from a dog bite in the same way. While someone's homeowners or renters insurance may cover the injury, it still sometimes takes a lawyer to determine who to seek compensation from.  A lawyer can also determine what an accurate estimate of your damages are. Without the assistance of a lawyer, it can be hard to estimate your damages. For instance, not knowing that you can also seek anticipated future damages could cost you hundreds of thousands of dollars and lead you to accept a low-ball settlement. Having an experienced advocate on your side who understands how the system works and can protect your interests is an invaluable asset.
Talk to Berman, Sobin, Gross, LLP 
If you have been bitten by a dog, the experienced Maryland personal injury attorneys at Berman, Sobin, Gross, LLP, want to hear from you. Contact us today to schedule a consultation.