More Cancers Presumed To Be Caused By The Job – Just Not Yet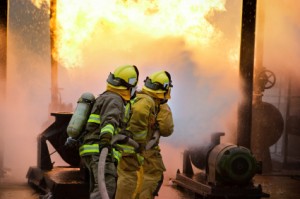 Maryland fire fighters and fire instructors both paid and most volunteers, paramedics, most volunteer rescue squad members and advanced life support unit members, and State Fire Marshals are eligible to claim a presumption under Maryland Workers' Compensation law that certain cancers are caused by their jobs. Until May 31, 2013, the cancers are:
Leukemia
Pancreatic Cancer
Prostate Cancer
Rectal Cancer
Throat Cancer
As a result of new laws passed in April of 2012, for Workers' Compensation claims filed on June 1, 2013, or later, the list of presumptive cancers increases to include:
Multiple Myeloma
Non-Hodgkin's Lymphoma
Brain Cancer
Testicular Cancer
Breast Cancer
In addition, the new statute created a framework for further study of the relationship of cancers to specified jobs.
The presumption is only applicable if the employee:
has had contact with toxic substances in the line of duty capable of causing the cancer;
has completed at least 5 years with the same department (will be 10 years after the effective date of the new statute) in the job, or combination of jobs, that are specified as eligible to receive the presumption
that the employee is disabled from serving as a result of the cancer in the job that is eligible for the presumption; and
is a volunteer – met a suitable standard of physical examination before becoming a volunteer.
Determination of whether a particular cancer originated as a presumptive cancer often requires a detailed review of the medical records, and deciding when to file a claim involves application of the law to the facts. Therefore, legal representation is strongly suggested to protect your rights.
Please do not hesitate to contact us at Berman | Sobin | Gross LLP (301-670-7030) in order to assist you in these matters.
By Clifford B. Sobin, Esq.