Four Common Occupational Diseases In Maryland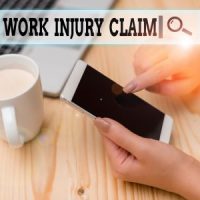 Potentially hazardous job conditions can occur in any occupation and certain types of tasks workers perform can increase the risk of accidental injuries. They can also result in occupational diseases, which can impact your health and ability to work. Our Maryland workers' compensation attorney explains four of the most common occupational diseases and how to protect your rights to benefits.
Common Work-Related Illnesses
Accidental injuries can happen on any job and are a leading cause of workers' compensation claims in Maryland. According to the Maryland Department of Labor, more than 60,000 workers throughout the state are impacted each year. While less common, occupational diseases pose a major hazard as well.
Occupational diseases usually occur from exposures at work and do not happen instantly, but rather develop over time due to work-related hazards. The most common types of occupational diseases include:
Hearing Loss: This can happen in a variety of job fields due to repeated exposure to loud noises.
Musculoskeletal disorders: This can impact workers whether they sit behind a desk all day, load heavy stock in stores, or work in construction fields. Carpal tunnel, chronic arthritis and pulled muscles or tendons can occur due to overuse or routinely performing repetitive tasks.
Respiratory disorders: Another unfortunately common condition that can impact workers, this includes asthma, lung cancer, chronic obstructive lung disease, and other disorders caused by poor air quality or breathing in hazardous substances.
Cancers: This can happen due to prolonged exposure to carcinogens and other cancer-causing hazards in the workplace.
Protecting Your Rights To Workers' Compensation Benefits
If you suffer an illness or chronic health condition that is directly related to your job, you may be entitled to workers' compensation. However, obtaining benefits for occupational diseases through the Maryland Workers' Compensation Commission often proves challenging. To protect your rights in a claim, follow these steps:
Seek medical attention immediately for any illnesses or symptoms you suffer;
Consider the ways in which they may be work-related;
Document hazards you face on the job;
Follow your doctor's instructions regarding treatment and work or other activity restrictions;
Contact our experienced Maryland workers' compensation attorney;
Occupational illnesses can result in long-term disabilities. Workers' compensation can help to protect your financial security by covering your medical expenses and reimbursing you for lost income you suffer.
Reach Out To Our Maryland Workers' Compensation Attorneys
Obtaining workers' compensation for occupational diseases often proves challenging. To get the total amount of benefits you are entitled to, reach out to Berman | Sobin | Gross LLP. We protect your rights and guide you through the claims process. To request a consultation, call or contact our Maryland workers' compensation attorneys online today.
Sources:
dllr.state.md.us/labor/research/research2017.shtml
osha.gov/laws-regs/standardinterpretations/1996-04-18-1
wcc.state.md.us/