What Does Workers' Compensation In Maryland Cover?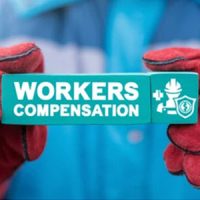 Workplace accidents can happen in any occupation. Injuries or illnesses you suffer as a result can leave you facing major medical expenses while being unable to work temporarily or on a permanent basis. Workers' compensation acts as a form of insurance, helping to offset your losses. Our Maryland workers' compensation attorney explains more about the benefits available and what they are designed to cover.
Your Rights To Workers' Compensation Benefits
Workers' compensation was first started in the early 1900s. The Maryland Department of Insurance advises that it is based on a no-fault system and gives workers the following rights:
The right to obtain medical treatment that is reasonable, necessary, and related to the injury;
The right to temporary disability benefits while they recover;
The right to permanent disability benefits if injuries or illness results in a permanent impairment; and
The right to reimbursement for mileage, job retraining, and other costs incurred as a result.
Benefits Available Through the Maryland Workers' Compensation Act
Benefits available through the Maryland Workers' Compensation Commission can help protect your financial security when an injury or illness prevents you from working. These benefits are generally available regardless of fault. Exceptions include injuries suffered due to willful misconduct, horseplay, or injuries that occur as a result of being under the influence while on the job.
While mandated by federal law, workers' compensation programs are administered individually by each state. This means that the overall benefits you are entitled to may vary, depending on where you live. Those available in Maryland include:
Medical/hospitalization benefits: These cover any emergency medical care, diagnostic testing, surgery and other treatments, medications, physical therapy, medical devices, and other costs necessary to your recovery.
Temporary total disability. Temporary total disability benefits are payments for an injury that totally disables the employee from work for a temporary period. During that time, you should receive two thirds of your average weekly wage, but not more than the State's average weekly wage for the year in which the accident occurred. Permanent disability benefits: This provides compensation for injuries or illnesses that leave you partially or completely disabled on a permanent basis. Examples include loss of vision or hearing or loss of use of a limb.
Vocational rehabilitation benefits: These offer job retraining and placement assistance if your injury or illness prevents you from returning to your prior occupation.
Death and funeral benefits: These provide for your family in the event a work-related injury or illness proves fatal.
Reach Out To Our Maryland Workers' Compensation Attorneys
If you suffer a work-related injury or illness, reach out to Berman | Sobin | Gross LLP. Our Maryland workers' compensation attorneys act as strong legal allies on your side, helping you get the total amount of benefits you deserve. Call or contact us online and request a consultation today.
Source:
insurance.maryland.gov/Consumer/Appeals%20and%20Grievances%20Reports/Report-on-Workers-Compensation-Insurance-2022-MSAR10419.pdf