When Workers' Compensation Benefits In Maryland Are Denied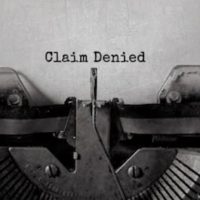 Workers' compensation benefits in Maryland can help cover medical expenses and make up for lost income when on-the-job accidents and occupational illnesses occur. However, there are certain situations in which your claim may be denied. Our Maryland workers' compensation attorney explains common reasons this happens and the steps you should follow.
Circumstances That May Result In Denied Workers' Compensation Claims
Benefits available through the Maryland Workers' Compensation Commission act as a form of insurance, covering losses you suffer when injuries or illnesses occur on the job. However, it is not uncommon for workers' compensation claims to be denied for different reasons. Common situations in which you are not covered include:
Idiopathic diseases: An idiopathic disease is one that arises spontaneously and for no obvious causes. Being unable to determine exactly when it started or how it relates to your job can result in denied claims.
Injuries on your way to and from work: Car, bike, or pedestrian accidents that happen during your commute are not -covered. You can also be denied benefits for injuries that occur while engaged in pre or post work activities.
Horseplay and willful misconduct: Insurance companies can try to exclude you from your workers' compensation benefits by denying your claim for injuries that result from violations of company policy, horseplay, and other forms of willful misconduct.
Being under the influence: One of the first things that will likely happen when you report an on-the-job injury or illness is drug and alcohol testing. Being under the influence of any substance at the time can result in a denied claim.
Workers' compensation benefits in Maryland may also be denied due to failure to report the incident immediately to your employer, failure to seek medical care, or not following your doctor's instructions, and for failing to file a benefit claim within the statute of limitations. Under the Maryland Code, you have two years from the date of injury to claim benefits.
How To Get The Workers' Compensation Benefits You Deserve 
To protect your rights to workers' compensation In Maryland and get the benefits you deserve, it is important to take the following steps when any type of work-related injury or illness happens:
Report it immediately to your employer;
Document the injury completely;
Seek medical care and follow your doctor's instructions regarding work or other activity restrictions;
Gather additional evidence to support your claim;
Contact our experienced Maryland workers' compensation attorney; and
If your claim is denied, file a notice to appeal within 30 days;
Consult With Our Maryland Workers' Compensation Attorneys Today
At Berman | Sobin | Gross LLP, we provide the professional legal representation you need to get the workers' compensation benefits you are entitled to. For trusted legal guidance in dealing with denied claims, call or contact our Maryland workers' compensation attorneys online and request a consultation today.
Sources:
wcc.state.md.us/
casetext.com/statute/code-of-maryland/article-labor-and-employment/title-9-workers-compensation