Can I Work A Second Job While Receiving Workers' Compensation Benefits In Maryland?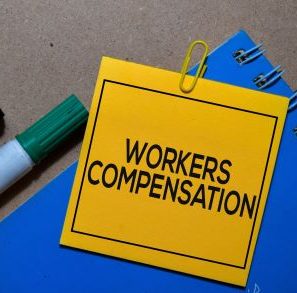 Being injured on the job can be a serious inconvenience, causing you to lose valuable income in addition to physical pain and other stresses. While workers' compensation insurance benefits replace some of your income, they rarely match it. You may be tempted to take on a part-time job as a side-hustle while you recover, or to maintain a second job that you already had prior to being injured at your primary place of work. If this is the case, there are many factors to consider before making a decision. Not knowing all of the facts could cost you your primary job or even result in the loss of workers' compensation benefits or fraud charges, so it is best to talk with a lawyer prior to taking any action.
What to Know About Maintaining Your Second Job While on Workers' Compensation
It is possible to maintain a second job that you had prior to being injured at your primary place of employment, however there are several factors to weigh and consider. First, if the job duties and physical requirements of your second job are comparable to your first job, this can raise fraud flags and trigger an investigation into your claim by the workers' compensation company. The logic, of course being, that if you are too injured to perform these duties at your main job then you shouldn't be able to perform them elsewhere, and if you can then you are not in need of benefits. However, if your second job is administrative and fits within the parameters of your recovery as specified by the doctors you have seen, then you may be able to maintain it. However, you will have to inform workers' compensation about this employment and report your income. Your benefits will be reduced in accordance with the amount of income you are receiving from your second job. In some cases, this may result in the near elimination of your benefits, so it may make more sense not to maintain the job while you recover. Under most scenarios, it is best not to work any secondary job even if it is a lighter duty position, if you are in an off-work status for the job where you sustained the injury. If you are found to have been working while receiving workers' compensation and do not report this income, you may end up facing fraud charges and other serious penalties. There are a number of factors to weigh, including the income that you receive from the second job as compared to the first job, and the nature of the job duties of each respective job relative to your injury and the parameters of your healing. Every case is different, so the best way to determine the appropriate course of action is to consult with an attorney.
Schedule a Consultation with Berman, Sobin, Gross, LLC 
If you have been injured in a Maryland workplace accident and are struggling to get the benefits and support that you are entitled to, or just have questions about the process, the experienced Maryland workers' compensation attorneys at Berman, Sobin, Gross, LLC are ready to help. Contact Berman, Sobin, Gross, LLC today to schedule a consultation and find out how we can help you navigate the workers' compensation process and get you the benefits that you are entitled to.
Resource:
wcc.state.md.us/gen_info/wcc_benefits.html