Does Maryland Workers' Compensation Provide Death Benefits?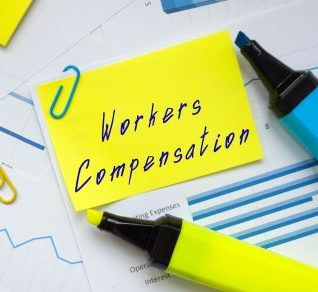 If you have recently lost a loved one as the result of a work-related accident or illness, you may still be reeling from the loss and trying to figure out how to move forward with your life. If your loved one was the primary source of income for your family, this loss can create even more stress in a time of pain and grief. Unfortunately, these kinds of fatalities are far too common. In fact, over 5,000 workers die of injuries or illnesses related to their work. That works out to 14 employees killed every single day, or nearly 100 every week. It's a sobering realization, and a tragic one at that. If you are one of the thousands of Americans impacted by a job-related fatality, you are likely wondering what options are available to you. Your loved one gave their life for their job, you would hope their employer would reciprocate. Luckily, in most cases, Maryland workers' compensation will provide death benefits to dependents of employees who died on the job or due to a work-related condition.
Filing for Dependent Death Benefits
If you are the dependent of an employee who lost their life due to a work-related condition or accident, it's important that you act promptly to file for death benefits. Although you legally have 18 months from the date of the employees' death to file a claim for an injury resulting in death, the sooner you file the better. This is for a number of reasons. First, the sooner that you file and are approved, the sooner you will begin receiving weekly benefits. If your loved one contributed all or part of the finances to your household, you may need this money sooner rather than later so that you can stay afloat. Additionally, it is a sad reality that not all claims will be approved. There are a number of reasons that a death benefits claim can be denied. Some of these reasons can be successfully appealed or fought with the help of an experienced workers' compensation attorney. However, if you wait until too long in the process to file, you may miss out on the opportunity to appeal. Filing as soon as possible leaves room for bumps in the road, should there be any. Once your claim is approved, you will begin receiving weekly benefits. The amount that you will receive depends on the employees' wage at their time of death, as well as the percentage of income that they contributed to the household. If they were the sole financial contributor, you will receive two-thirds of their regular weekly wage as a death benefit. If they contributed only a portion of the household income–for instance, if they contributed 50% of all income to the household–then your weekly benefit would be 50% of two-thirds of their regular salary. You can generally receive these payments for twelve years, or 144 months. However, certain circumstances can terminate those payments early. For example, if the surviving spouse remarries the payments will stop two years after the date of the marriage. Additionally, the payments will stop once the employee would have reached the age of 70, provided the dependent has been receiving payments for at least 5 years at that point. Further complicating the picture is who your loved one worked for. For most municipal employees – there is a different system of compensating for dependency altogether. A maximum of $75,000 for partial dependents and weekly benefits for total dependents with many exceptions and complications from there that can limit or bar benefits.
Schedule a Consultation with Berman, Sobin, Gross, LLP
If you have lost a loved one to a workplace accident and are struggling to get the benefits that you are entitled to, our experienced Maryland workers' compensation lawyers are ready to help. Contact Berman, Sobin, Gross, LLP today to schedule your consultation.