Can I Get Workers' Compensation For PTSD In Maryland?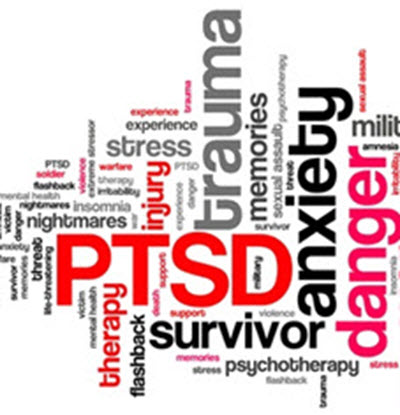 Not all injuries sustained at work are physical, and some physical injuries can cause serious mental trauma. If you have been diagnosed with PTSD as a result of a workplace injury, traumatic event, or ongoing stress, you may be able to qualify for workers' compensation benefits in Maryland. These benefits include full or partial wage replacement if you require time off of work, as well as medical benefits such as psychiatric treatment and therapy.
Getting Workers' Compensation for PTSD
Unlike most physical injuries sustained at the workplace, PTSD can be a bit more ambiguous and hard to prove. In order to receive compensation for any injury sustained in the workplace (mental or physical), you must be able to show that it was caused by or connected to your work-related duties. When someone falls off of a ladder and breaks their ankle while stocking shelves in a warehouse, it is very easy to establish this connection. It's harder when it comes to mental disorders because in some cases it is unclear whether they were caused by the job or by factors outside of it. However, in some cases, it is very obvious that a specific injury or traumatic event likely caused the onset of PTSD, such as frontline responders who have witnessed a horrific event. PTSD can also be caused as a result of a workplace injury. For instance, if someone suffered a serious injury, such as being struck by a falling structure at work, they may develop PTSD after the injury in addition to the physical injuries. Even if you have a preexisting stress-related condition or mental health disorder, if it can be established that your work related trauma made it worse then you are still likely entitled to workers' compensation. There has been a growing trend among teachers in Maryland filing for workers' compensation for PTSD due to trauma and violence they have experienced in the classroom.
How a Lawyer Can Help
Even if your claim for workers' compensation is valid, there is a good chance that it may be denied initially. Workers' compensation companies do not always make it easy to get the coverage that you're entitled to, so it can become a bit of an endurance game appealing and showing that you will not back down. This can be hard to do, particularly when you are dealing with mental and physical injuries. This is where an experienced Maryland personal injury lawyer can step in and help. Your lawyer can advocate for you and level the playing field between you and your workers' compensation insurance adjuster to help you avoid common pitfalls, navigate the process as easily and painlessly as possible, and get you the benefits that you deserve.
Contact Berman, Sobin, Gross, LLP 
If you have developed PTSD due to a work-related incident or conditions and you are struggling to get the benefits and support that you are entitled to, the experienced Maryland workers' compensation attorneys at Berman, Sobin, Gross, LLP want to hear from you. Contact us today to schedule a consultation.
Source:
mayoclinic.org/diseases-conditions/post-traumatic-stress-disorder/symptoms-causes/syc-20355967