Crohn's Disease And Ulcerative Colitis As Basis For Social Security Disability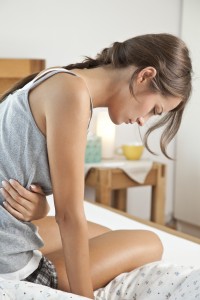 Crohn's disease and ulcerative colitis are both included in a larger set of conditions known collectively as Inflammatory Bowel Disease (IBD). Over the years I have assisted many clients obtain social security disability benefits on the basis of their IBD alone. In this post, I discuss these conditions as well as how the conditions can support a finding of disability.
What is IBD?
Simply put, IBD is a chronic inflammation of the gastrointestinal tract. This chronic inflammation causes symptoms such as:
Abdominal pain and cramping,
Persistent urgent diarrhea,
Bloody stools,
Weight loss,
Fatigue, and
Fever.
The diagnosis of IBD is usually confirmed by colonoscopy, sometimes including a biopsy. There is no known cure for IBD. Treatments include dietary changes, medications, and sometimes hospitalization including surgery to remove part of the bowel.
Disability Evaluation
IBD is one of the Listed Impairments. Thus if the severity of the Claimant's IBD meets the description in the regulation, the Claimant is entitled to disability benefits at the third step in the evaluation process. (See 5 Step Disability Evaluation Process). In my years of experience I have yet to have a single Claimant meet the required severity of the listing. For those who enjoy reading government regulations I have provided the actual listing below:
5.06 Inflammatory bowel disease (IBD) documented by endoscopy, biopsy, appropriate medically acceptable imaging, or operative findings with:
Obstruction of stenotic areas (not adhesions) in the small intestine or colon with proximal dilatation, confirmed by appropriate medically acceptable imaging or in surgery, requiring hospitalization for intestinal decompression or for surgery, and occurring on at least two occasions at least 60 days apart within a consecutive 6-month period.

OR

Two of the following despite continuing treatment as prescribed and occurring within the same consecutive 6-month period:

Anemia with hemoglobin of less than 10.0 g/dL, present on at least two evaluations at least 60 days apart; or

Serum albumin of 3.0 g/dL or less, present on at least two evaluations at least 60 days apart; or

Clinically documented tender abdominal mass palpable on physical examination with abdominal pain or cramping that is not completely controlled by prescribed narcotic medication, present on at least two evaluations at least 60 days apart; or

Perineal disease with a draining abscess or fistula, with pain that is not completely controlled by prescribed narcotic medication, present on at least two evaluations at least 60 days apart; or

Involuntary weight loss of at least 10 percent from baseline, as computed in pounds, kilograms, or BMI, present on at least two evaluations at least 60 days apart; or

Need for supplemental daily enteral nutrition via a gastrostomy or daily parenteral nutrition via a central venous catheter. (See Listing of Impairments).
Remember that all is not lost simply because the Claimant's impairments do not meet those described in the regulation. The more frequent rationale for a finding of disability is not that the Claimant meets the Listed Impairment but that the Claimant's condition prevents them from being able to return to any type of work at step five of the evaluation (See 5 Step Disability Evaluation Process).
In my practice, I focus on the following three symptoms in IBD cases: abdominal pain and cramping, excessive fatigue, and persistent urgent diarrhea. The abdominal pain and cramping interfere with the ability to focus and concentrate at work. Anyone who has ever attempted to work through pain understands this all too well. It is difficult to stay on task and to complete tasks in a timely manner when in excruciating pain. Excessive fatigue interferes with completion of tasks in a timely manner as well. It also has the tendency to cause excessive absences, which can preclude work.
The persistent urgent diarrhea is one of the few IBD symptoms that have a demonstrable, quantifiable affect on the ability to work. In order for the Claimant to be able to work in any capacity they are going to need immediate access to a restroom. So all jobs without immediate access to a restroom are out. In addition, the Claimant must have a job such that will permit them to take breaks at will and often urgently. A job, for instance, that would require the Claimant to occupy a post for an hour without backup would be precluded. Finally, there is the number of trips to the restroom. A Claimant who must make 8-10 urgent trips to the restroom during an 8-hour day, each visit taking 10-15 minutes, will be unable to hold down any sort of employment.
The evidentiary proof needed in these cases involves both the Claimant's testimony and the medical records. It is important that the Claimant be able to quantify for the Administrative Law Judge at the hearing a) the urgent nature of the trips to the restroom, b) the number of such trips during a typical day, and c) how long would be spent not working during each trip. The medical records from the treating physician also have to support the Claimant's testimony as to these urgent trips and, hopefully, the number of trips as well. It is also very helpful if the medical records revealed persistent weight loss and surgery for IBD.
By David Galinis