When To Call A Lawyer After An Accident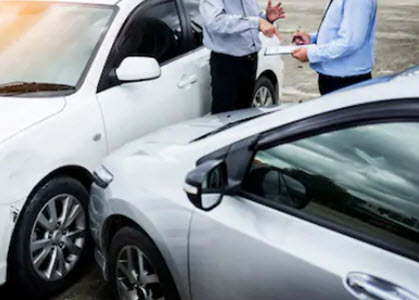 If you have been injured in a car accident, the time to contact a lawyer is now. Often people avoid calling a lawyer initially because they worry that their injuries aren't serious enough. However, it's a common misconception that injuries are always immediately apparent in the aftermath of a crash. In fact, it can take a few days, or even weeks for the full extent of injuries to be known and apparent. Soft tissue injuries, including those caused by whiplash, herniated disks, ligament tears, and bursitis, can all take several days to become apparent. By the time people realize their injuries are serious and seek medical attention, it can be harder to establish that the accident was the cause of the harm, as opposed to some intervening cause in the interim. For this reason, it is always best to call a lawyer sooner rather than later.
Low-Ball Offers from Insurance Companies
In the aftermath of a car accident, insurance companies may rush to make you a settlement offer. They know what they are doing. Insurance companies are obligated to pay out for your injuries, but it is in their best interest to pay out as little and seldom as possible. By making you a settlement offer soon after the crash, before you could possibly know the full extent of your injuries or how much they will cost to treat, insurance companies sell you short and save a lot of money in the process. Retaining a lawyer right away will ensure that your rights will be protected and that you will be guided in navigating this process. This will level the playing field between you and the insurance company, and make sure that the offer you accept is one that fully compensates you for the full extent of your injuries and their impact on your life.
How a Lawyer Can Help You
As noted above, a lawyer can help you navigate the insurance process and ensure that you get the compensation that you deserve. This is particularly critical in cases where the police indicated that you were liable and you were not, or where there was not a clear determination of fault. Lawyers are also critical in making complex liability determinations in multi-car crashes, or when you are at risk of being assigned fault.
If you or a loved one have been injured in a car crash, a lawyer can also help you to file a lawsuit to recover damages. These lawsuits serve to put you back in the financial situation you would have been in had the accident never occurred. These damages cover all costs related to treatment, as well as compensation for lost wages, reduced earning potential, and compensation for pain and suffering. In some cases, punitive damages may also be appropriate. In short, while nothing can keep the accident from happening, a lawsuit can at least keep you from having to shoulder its financial burden, and allow you to focus on healing and getting your life back on track.
Talk to an Attorney
If you have been injured in a Maryland accident that was not your fault, don't waste another minute. Call the experienced Maryland personal injury attorneys at Berman | Sobin | Gross LLP, and schedule a free consultation today.