Help! My Mechanic Caused My Accident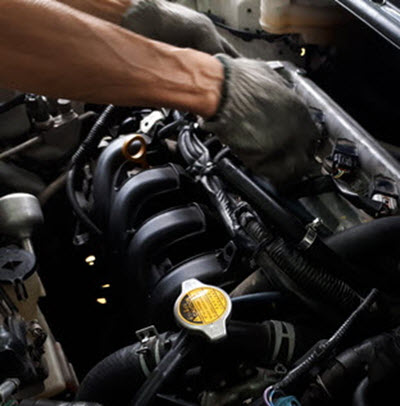 Mechanic's bills are notoriously high, and unless you're also a mechanic, it's pretty much impossible to really check their work. We put a lot of trust in mechanics to repair our vehicles. However, that trust isn't always warranted. Some mechanics may not have the expertise to adequately perform certain repairs, or they may cut corners in order to save money or time. If these actions later cause you to be in an accident or suffer any harm, the mechanic shop may be able to be held liable for the harm if their work is determined to be negligent.
When is Bad Mechanic Work Negligent?
It's important to understand that not all errors in mechanic work or even bad mechanic work amounts to negligence. In order to constitute negligence, you must be able to prove that the work the mechanic performed was below what would be expected as an industry standard and made the vehicle less safe than it was prior to performing the work. In order to bring a successful negligence suit, you must also be able to establish a causal connection between the negligent mechanic's work and the harm that was caused. This can be difficult to establish, and having an experienced attorney can make all the difference. An attorney experienced in these kinds of cases will be able to help you to navigate the process and can advise you on how to have your car inspected. They may also have an expert mechanic review the vehicle damage and accident specifics in order to prepare a report and testify in trial. In short, these kinds of cases are far from straightforward and can get complicated very quickly. If you believe negligent mechanic work is responsible for your injuries, contact an attorney as soon as possible so that they can review your case and determine the best legal strategy moving forward.
Damages in a Mechanic Negligence Lawsuit
In order to have standing to bring a personal injury lawsuit for harm caused by mechanic negligence, you must also be able to demonstrate damages. These damages must be demonstrated financially. Any medical costs, including the cost of medication, treatment, physical therapy, medications, and for equipment are all compensable through a personal injury lawsuit. If you had to miss work as a result of your injuries or will be unable to return to your job due to your injuries you can also seek compensation for lost income or lost earning potential. Compensation for pain and suffering can also be sought, and is usually calculated based on the amount of medical costs and the severity and permanence of the injury.
Talk to Berman, Sobin, Gross, LLP  
If you have been involved in a Maryland car accident and you suspect that bad mechanic work contributed to causing you serious harm, the Maryland personal injury attorneys at Berman, Sobin, Gross, LLP  are ready to help you get the maximum amount of compensation that you are entitled to. Contact Berman, Sobin, Gross, LLP today to schedule your consultation and start taking your power back.