What Happens To My Maryland Workers' Compensation Benefits If I'm Fired?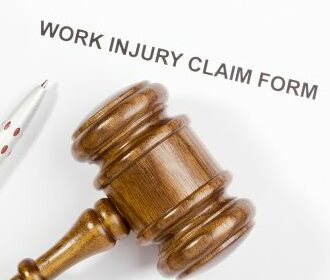 The current times are unprecedented, and many individuals are facing employment instability. Thousands of businesses nation-wide have felt the devastating financial impact of Covid-19, leading to massive lay-offs and increased unemployment claims in Maryland and across the country. During a time when so many employees are concerned about both their workplace exposure to illness and their employment security, it's important to get clarity on what kind of assistance is available to you if you are injured or become ill at work, as well as what happens if you then lose your job.
Maryland Workers' Compensation Insurance
In Maryland, employers are required to have workers' compensation insurance. This essentially acts as an implied contract between employee and employer, ensuring that the employee will be provided with medical care and paid time off in the event of a work-related injury or illness in exchange for not suing their employer. This is of course, a bit of an ideal. In reality, many employees face resistance, peer pressure, bullying, retaliation, and even discrimination from their employer, supervisors, and co-workers when they attempt to file a claim. Fostering an environment of repression when it comes to accident reports benefits employers by keeping insurance premiums and associated costs down. Some employers even fire employees who have been injured to save money, hoping the employee has no other options and won't retain legal counsel to fight back. So what happens if you have a valid injury?
Valid Injuries Under Maryland Workers' Compensation Insurance
In order to receive approval for workers' compensation, your injury or illness must not only have been sustained at the workplace (or wherever you were required to be for work), it also must have occurred while acting for your employer's benefit, and in the course of your employment. This means that if you were injured while mishandling a piece of equipment, roughhousing, on break, or acting out of compliance with company policy, the insurance company may have grounds to fight your case.
Another requirement is that the illness of injury must have been caused by your work. This is fairly straightforward to prove for many injuries. For instance, if a warehouse employee falls from a ladder while re-stocking boxes and breaks their wrist, it is quite obvious that the employee's work-related task caused their injury. However, in a different context, such as airborne illnesses like Covid-19, this becomes harder to prove that it the condition was contracted during your employment, , however, it is still possible to do.
Fired While Receiving Maryland Workers' Compensation Benefits?
If you suffered a workplace injury, received approval for workers' compensation benefits, and were fired at any point after, your right to receive workers' compensation benefits will continue until you are healed or have reached the maximum therapeutic benefit. However, if you are fired for cause, such as a disciplinary issue, it may cause the insurance carrier to stop your benefits. If this happens – it is important to have an attorney in your corner to help fight to have your benefits reinstated. If your employer goes out of business, it should not affect your coverage as payment is being made from your employer's insurance provider. Additionally, if, at any time, a doctor determines you have recovered or recovered as much as you are going to, coverage can be terminated by the insurance carrier.
Talk to a Maryland Workers' Compensation Attorney
If you have suffered a workplace injury and are struggling to get the compensation that you are entitled to, the Maryland workers' compensation attorneys at Berman | Sobin | Gross LLP, are ready to help. Call today to schedule your free consultation.
Resource:
wcc.state.md.us/gen_info/faq_employees.html