Get Your Claims Ready, Maryland: Civil And Criminal Jury Trials Have Resumed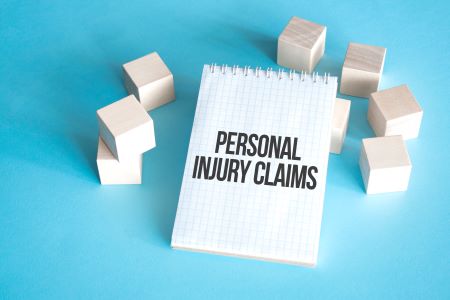 It's been a long road but the Maryland Judiciary has moved into the fifth and final phase of its progressive resumption of operations as of April 26, 2021. The ascension to this fifth and final step means that all courts in Maryland are now fully operational. Jury trials for both criminal and civil matters have resumed in circuit courts statewide, and are being carefully conducted in accordance with Covid-19 emergency administrative orders.
Circuit Courts Have Been Working Hard to Stay Safe
Under an earlier stage of this plan, implemented last fall, circuit courts were able to conduct a limited number of jury trials. Maryland Court of Appeals Chief Judge Mary Ellen Barbera noted that the careful planning and extensive Covid-19 precautions taken allowed circuit courts to successfully hold eighty-eight jury trials last fall without a single incidence of Covid-19 being caught or transmitted. Chief Judge Barbera emphasized that the fact that they were able to accomplish this, prior to the approval or availability of any Covid-19 vaccines, underscores how thorough and effective the efforts and measures taken by each Maryland circuit court have been.
Current Precautions and Regulations
While jury trials are resuming and courts are now fully operational, their existing policies and precautions will not change. That means that anyone entering the courthouse, including employees, will still be required to wear a mask, submit to a temperature check (no contact required for this), and complete a Covid-19 questionnaire. Social distancing, plexiglass barriers, and hand sanitizer will continue to be implemented and utilized inside of the courthouse to minimize the risk of transmission.
The resumption of jury trials also means the resumption of mandatory jurors from all walks of life and with varying vulnerabilities to Covid-19. This means that these precautionary measures become even more important now as there will likely be more immuno-compromised and vulnerable people required to be in the courts (or exposed to them upon their return home).
Do I Still Have Time to File My Claim?
If you have been postponing filing a claim due to the court delays, now may be a good time to consider talking to a lawyer and getting the ball rolling. While it may be tempting to wait until the pandemic is completely over, you may miss your window to file in the meantime. In Maryland there is a statute of limitations, or time limit, on how long you have to bring a claim. For most civil lawsuits in Maryland this time limit is three years from the date of the injury. However, if the conduct causing the injury was intentional, for instance, in the cause of assault, the statute of limitations may be only one year. For workers' compensation claims, you have two years to file the claim from the date of injury.
Schedule a Consultation
if you have suffered physical damages and economic harm as a result of someone else's negligent or intentional conduct, it's important to consult with a lawyer as soon as possible so that you don't accidentally forfeit your right to recover. Contact the experienced Maryland personal injury attorneys at Berman | Sobin | Gross LLP, today. Serving Gaithersburg, Baltimore, Frederick, and surrounding areas, our attorneys are ready to help you get the compensation you deserve.
Resource:
courts.state.md.us/media/news/2021/pr20210423?utm_source=msba%20weekly&utm_medium=email&campaign=456