Ken Berman Expands Law as to PTSD for Fire Fighters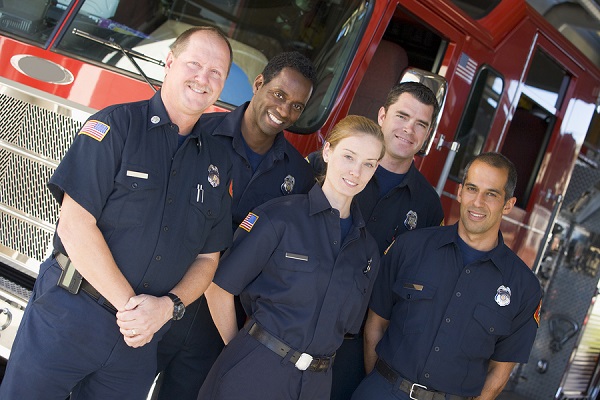 Post Traumatic Stress Disorder is a huge issue among first responders and can quickly develop into a serious and life threatening condition. Studies show that Post Traumatic Stress Disorder can lead to dangerous and suicidal thoughts among those who suffer from it. A study published by the Journal of Affective Disorders in 2015 found that "Fire Fighters report an alarmingly high career prevalence of suicidal thoughts and behaviors." More than half of those study participants reported encountering suicidal thoughts at one or more points during their career.
PTSD and Workers' Compensation Claims
For many years, Post Traumatic Stress Disorder was not recognized as a compensable workers' compensation claim. In the 1980s and 1990s Berman | Sobin | Gross LLP persuaded the Workers' Compensation Commission to begin to recognize Post Traumatic Stress Disorder as compensable. It was normally limited, however, to instances of specific horrific incidents occurring.
Active and Retired Fire Fighters Who Suffer from PTSD
For decades Ken Berman has represented fire fighters and first responders who have suffered from PTSD. In two recent cases, Mr. Berman convinced the Commission that fire fighters and first responders can suffer from PTSD from every day stresses and strains and that coverage for PTSD should not just be limited to problems arising from one specific event. Mr. Berman argued that the day to day stresses and strains, cumulative in nature, were equally, if not more, harmful and devastating and should be covered under the law. The Commission, based upon the above arguments, along with appropriate testimony and medical records, agreed. In both cases the fire department argued that such day to day traumatic events are "just part of the job" of a public safety employee. Mr. Berman turned that defense on its head and argued that this was precisely the point. If it is a part of the job and intertwined with it then it should be covered.
The two new decisions are important given that studies show that anywhere between 7% and 37% of fire fighters suffer from PTSD and that the likelihood of suffering from PTSD increases with the number of traumatic situations an individual is exposed to.
Getting Help for PTSD
If you believe you are suffering from Post Traumatic Stress Disorder, or know someone that might be, seek immediate help from a qualified medical professional. If you are worried about a co-worker, talk to them about your concerns. Providing a supportive environment built on mutual experiences can prove to be extremely beneficial to your fellow fire fighters. If you have any questions on any of the above or wish to discuss any matter, in a confidential environment, please feel free to contact Berman | Sobin | Gross LLP at 1-800-827-COMP(2667).