Are You a Corrections Officer Who Has Been Injured on the Job?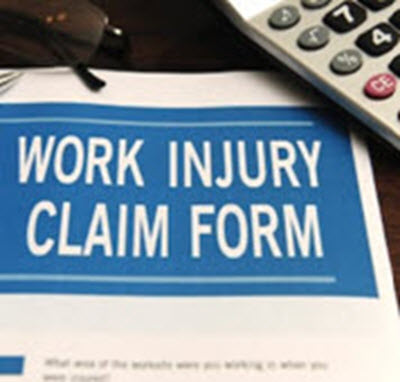 Being a corrections officer is not your average job. In fact, studies show that the chance of serious injury as a corrections officer is over 30% higher than in other professions. Corrections officers assume a lot of risks that other employees are not required to. For instance, a standard day as a corrections officer may involve being physically attacked by an inmate, breaking up a fight, or being exposed to bodily fluids or contaminated objects, like used needles. Because of this increased risk, corrections officers in most jurisdictions are treated like police officers and firefighters, and are classified as public safety employees. This allows corrections officers increased workers' compensation benefits for work-related injuries. Additionally, this classification allows a presumed connection between certain diseases and their employment. This means that the law provides evidence in their favor, just by virtue of their profession that their job caused their illness; due to the high stress and risk associated with their job, the connection is presumed.
Occupational Diseases
Depending on the county that you are employed by, you will be presumed to have an occupational disease (compensable by workers' compensation insurance without any need to prove that it was caused by your place of employment) if:
You have a diagnosed heart condition, such as heart disease or hypertension; and
Because of this heart condition you are unable to work (either partially or completely disabled); and
You either developed this condition on the job, or it became more serious since starting the job; and
You completed an insurance-required physical prior to beginning employment.
If you are employed by Anne Arundel County, Prince George's County, or Montgomery County, and you meet all four of these criteria, your disease will be presumed to have been caused by your employment, and you will be compensated accordingly.
The Benefits of Filing a Workers' Compensation Claim
While some employees may face pressure from co-workers or superiors not to file a claim, this is usually the result of a toxic environment designed to benefit the employer by saving money and keeping insurance premiums low. The truth is, there are a lot of benefits to filing a workers' compensation claim when you are injured on or due to the job, and you are entitled to take advantage of all of them by virtue of assuming the heightened risks of this position. Workers' compensation is essentially a contract between an employee and employer that the employee agrees to when they are hired, trading the right to sue the employer if they are injured on the job for the assurance that if they are injured on the job, they will be taken care of medically and financially once a claim is filed with the state of Maryland. For this reason, there is no guilt in filing a claim. You've made good on your end of the bargain by showing up for work and assuming the risks of the position. Now it's time for them to fulfil their duty to care for you in the event that the job results in injury or illness.
A successful workers' compensation claim can completely cover all medical bills, lost wages due to being unable to work, compensation for permanent injuries or disabilities, rehabilitation and vocational training if you are unable to return to your previous position due to your disability, and reimbursement for all expenses related to the injury (treatments, testing, travel, medical equipment, prescription costs, etc.).
Schedule a Consultation
If you are a corrections officer or public safety employee who has been injured on or due to the job, we are here to help ensure that you receive the workers' compensation that you are entitled to. Our experienced Maryland workers' compensation attorneys will review the specific facts and circumstances of your case and advocate for you, as well as guide you through the workers' compensation process to ensure that you are on equal footing with the insurance companies. Call the Law Offices of Berman | Sobin | Gross LLP today to schedule a free consultation.
Resource:
/maryland-correctional-officers-injury-attorney/