What Are Non-Exertional Limitations?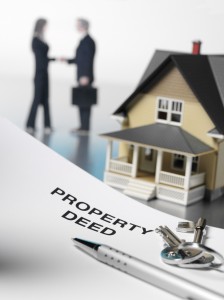 More often than not, it is my client's non-exertional limitations that win their case. In prior posts I have described SSA's analysis of disability cases using exertional limitations. (See What Are "Exertional Levels" and Why are They Important in a Social Security Disability Case?). Exertional limitations are limitations on the ability to sit, stand, walk, lift, push and pull. Any other limitations are called non-exertional limitations. The following table describes some common impairments and associated non-exertional limitations:
| | |
| --- | --- |
| Impairment | Non-Exertional Limitations |
| Crohn's disease | Frequent trips to the bathroom and the necessity of having a bathroom readily available |
| Carpal Tunnel Syndrome | Difficulty grasping, handling or fingering (due to numbness) |
| Fibromyalgia | Difficulty maintaining attention or concentration (due to pain or fatigue) |
| Peripheral Edema | Necessity to elevate legs |
| Bipolar Disorder | Difficulty performing activities within a schedule, maintaining regular attendance, and being punctual |
The presence of non-exertional limitations is very important because it forces the SSA to change the way it evaluates disability. If the claimant only has exertional limitations, the SSA can use a portion of the law called the Medical Vocational Guidelines ("Grids") to decide the case. Using the Grids, a 45 year old literate claimant that has exertional limitations restricting them to sedentary work would automatically be found not disabled. Add in a non-exertional impairment and the Grids, by themselves, cannot be used to decide the case. For example, let's assume that, in addition to the exertional limitations, the claimant has the following non-exertional limitation: difficulty maintaining attention or concentration due to pain and/or the side affects of narcotic pain medication. While the SSA would use the Grids to begin its analysis, the SSA would need expert testimony from a vocational expert as to the affects of the non-exertional limitations on the ability to perform sedentary work. The Grids by themselves could not be used to make a decision.
Whether the non-exertional limitations are enough to win the day depends on a couple factors. First, do the claimant's medical records document the level of pain and/or side affects from the medications? Do the treating doctors indicate that the pain and/or side affects affect the ability to concentrate? Second, is the claimant believable? Non-exertional limitations, like the effect of pain on the ability to concentrate, are inherently subjective. Thus, whether the judge finds the claimant's testimony to be credible is of supreme importance.
By David Galinis