Maryland Medical Malpractice Claims: Know Your Rights As A Patient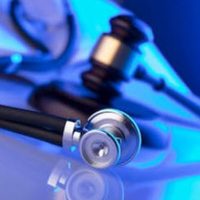 Medical malpractice in Maryland is a serious problem. It involves mistakes, errors, and other acts of negligence on the part of medical providers that can have major impacts on your health, both now and in years to come. You may be entitled to hold those at fault accountable.
Maryland Patient Bill Of Rights
As a patient, you are entitled to a certain standard of care when dealing with medical providers and to be treated in a manner that respects both your health and your dignity. The following provides a list of important patient rights, as provided by the Maryland Health Department:
The right to expect privacy and dignity in treatment.
The right to receive considerate, respectful care, regardless of the circumstances.
The right to ask questions of medical providers and expect prompt, reasonable responses.
The right to know who is responsible for authorizing and performing any testing, treatment, or procedures you undergo.
The right to access medical records, in accordance with posted policies.
The right to be informed about the status of your condition and any risks involved with testing, treatment, or medications.
The right to be informed of reasonable medical alternatives to your current care and treatment.
The right to refuse treatment and to be informed of the potential consequences of your actions.
The right to know if medical treatments are experimental and the rate of success.
The right to participate in all decisions made regarding your care.
The right to express any concerns you have regarding your rights or treatment, and to file a complaint in accordance with established grievance policies.
Your Rights In Filing A Maryland Medical Malpractice Claim
Negligence is a legal term used in personal injury cases. It means taking reckless actions that put others at risk or failing to take precautions that could have otherwise prevented personal injuries from happening.
Under the Maryland Code, you have the right to hold doctors, surgeons, and other providers accountable when they act in a negligent manner and fail to provide what would be considered a reasonable standard of care by others in the medical profession. This includes:
Failing to obtain a thorough and accurate patient history;
Failing to consult with your chart and other providers before prescribing treatments;
Ignoring symptoms and failing to order diagnostic tests;
Misreading test results or otherwise failing to diagnose your condition;
Errors in treatment, such as performing the wrong procedure, or on the wrong site or wrong patient;
Not maintaining sterile conditions, resulting in infections;
Not providing standard follow-up care and treatment;
Not advising you on the risks associated with your condition.
Our Maryland Medical Malpractice Attorneys Protect Your Rights
When personal injuries happen due to the negligence of medical providers, Berman | Sobin | Gross LLP protects your rights and helps you hold them accountable in a claim. To get the compensation you are entitled to, contact our Maryland medical malpractice attorneys and request a consultation today.
Sources:
health.maryland.gov/springfield/Documents/patrghts.pdf
mgaleg.maryland.gov/mgawebsite/Laws/StatuteText?article=gcj&section=5-109