How To Get A Rental Car After Your Maryland Car Accident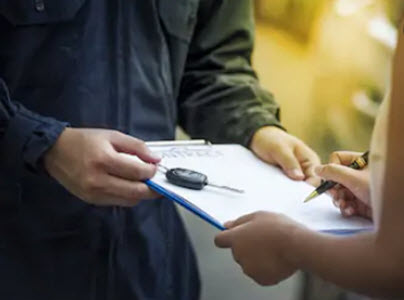 A car accident can easily derail your life. Even beyond the potentially life-altering consequences of injuries, dealing with the aftermath of a car accident can be completely overwhelming. In addition to trying to cope with the expense of an accident, many victims of vehicle collisions struggle to get back to their everyday life without a vehicle. Many people rely on their vehicles for work, childcare, and other critical priorities. It feels completely unfair that your livelihood, vehicle, and health can all be taken away in an instant by another's negligence. Luckily, it may be possible to get back on the road sooner with a rental car while your primary vehicle is repaired or replaced.
When the Other Party Claims Fault
Getting a rental car in the wake of a car accident is fastest and easiest when the other party accepts responsibility. Once the other party or their insurance provider have accepted liability for the collision, it is generally a fairly quick and simple process to receive approval, reimbursement, or payment for a rental car.
When Fault is Not Immediately Assigned
When fault is not immediately accepted or assigned, the insurance company may have to investigate before determining who is liable for the expenses related to the collision. While the investigation is ongoing or the decision is pending, you have a couple of options to help you get a rental car. First, you always have the option to pay out of pocket and seek reimbursement. However, this is not guaranteed as it requires the insurance company to reach a favorable decision. Additionally, paying out of pocket is not possible for many people, especially those already struggling to recover financially in the aftermath of a crash. Another option is checking with auto club memberships, such as AAA, to see if they offer rental car assistance as a benefit. Often, the most effective method is to apply pressure to the other insurance company by hiring a personal injury lawyer. Insurance companies often deny claims in order to save money, retaining a lawyer to zealously advocate for you shows them that you are serious and cannot be written off.
Reasonable Rental Time
People often want to know how long they will be able to have a rental car following an accident. Generally, an insurance company will approve a rental car for a reasonable period of time. This is usually understood to mean the amount of time that it will take for your car to be repaired or replaced. If your car is being repaired and you received an estimate for the time required to complete the repairs from the mechanic, the insurance company will likely use this to determine the rental period.
Full or Partial Coverage
Rental car coverage will not always be unlimited, generally, insurance companies will give you a daily cap on coverage. If you exceed the cap, you will be responsible for the additional cost. However, you may be able to recover all costs later by bringing a lawsuit.
Hire an Experienced Maryland Personal Injury Lawyer
If you have been injured in a car accident, you do not have to shoulder the burden alone. The experienced Maryland car accident lawyers at Berman | Sobin | Gross LLP are here to help. Schedule a free consultation today to find out how.