Speed-Related Car Accidents In Maryland: Know The Risks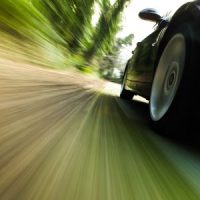 Speeding is a common behavior among drivers and is common both on local roads and major interstates. It includes going over posted speed limits and driving too fast for conditions. It is a common cause of car accidents and often results in severe and potentially fatal personal injuries for drivers and others involved. Our Maryland car accident attorney shares some alarming facts about speeding and how to reduce your risks.
The Hazards of Speeding
Zero Deaths Maryland is a program sponsored by the Maryland Department of Transportation. As the name implies, it aims to reduce the total number of lives lost on roads throughout the state as a result of motor vehicle crashes.
Statewide crash summaries show that over 110,000 car accidents in Maryland happen each year. Of these, more than 500 end up proving fatal,  and speeding is one of the most common contributing factors in these wrecks. Hazards associated with speeding that increase the risk of accidents and injuries include:
Speeding decreases tire traction, making it harder to steer or apply the brakes;
Speeding decreases reaction times, making it harder to respond to unexpected events and sudden changes due to traffic, weather, or road conditions;
Speeding makes it harder to remain in your own lane, increasing the risks of collisions with other vehicles;
In addition to increasing your overall car accident risks, speeding also increases the force of impact.
How To Reduce Speeding Risks
The National Highway Traffic Safety Administration (NHTSA) advises that speeding is a common type of aggressive driving behavior. To reduce the risks, take the following precautions:
Allow yourself plenty of time to reach destinations, which can make speeding less tempting;
Take deep breaths when faced with traffic, road construction, or other conditions that could delay your trip;
Reduce your speed when driving in road construction zones, on unpaved road services, in adverse weather, or anywhere near pedestrians;
If you encounter another driver speeding, get out of their way and refuse to engage.
If you notice someone driving at unsafe speeds, pull over at the first safe location and notify the authorities. If you are injured in a speed-related crash, call the police, make sure an accident report is filed, get contact information for the drivers involved and any witnesses at the scene, and seek medical attention for your injuries right away.
Request A Consultation With Our Maryland Car Accident  Attorney
Speeding endangers everyone on the road and is a common contributing factor in car accidents resulting in severe and potentially fatal personal injuries. If you or someone you love is injured in this type of crash, you have the right to hold the at-fault driver accountable. At Berman, Sobin, Gross LLP, we provide the professional legal representation you need to get compensation. Call or contact our Maryland car accident attorneys online to request a consultation.
Sources:
zerodeathsmd.gov/resources/crashdata/
nhtsa.gov/risky-driving/speeding