Drive Sober Or Get Pulled Over: Reducing Drunk Driving Risks In Maryland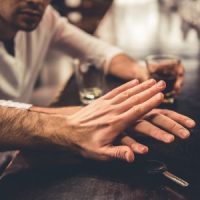 Drunk driving remains one of the leading causes of car accidents in Maryland. Sadly, these collisions impact thousands of victims each year, resulting in severe and potentially life-threatening personal injuries. Throughout the end of summer, public safety officials will be focused on decreasing the risks. Our Maryland car accident attorneys explain what you need to know to protect yourself and others on the road.
The Hazards of Drunk Driving In Maryland
Despite laws prohibiting drunk driving and the efforts of law enforcement in apprehending offenders, drunk-driving car accidents continue to be a major cause for concern. According to the Maryland Transportation Authority, alcohol-related crashes are responsible for more than a third of all traffic fatalities. They have claimed the lives of nearly 800 people over the past five years, while leaving thousands of other victims suffering serious personal injuries.
The National Highway Traffic Safety Administration (NHTSA) works to reduce the risks through its annual Drive Sober or Get Pulled Over campaign. In 2023, it runs from August 17th to September 5th. During this time, federal agencies partner with local law enforcement in targeting offenders, while raising public awareness of the potential hazards.
The NHTSA warns that, in addition to the obvious dangers of driving drunk, even having just one or two drinks and getting behind the wheel can have dangerous impacts on driving abilities. These include:
Vision disturbances, such as poor peripheral vision and increased sensitivity to glare;
Lack of coordination, making it harder to steer, apply the brakes, and perform other driving tasks;
Impaired judgment, making you more likely to make mistakes or engage in reckless driving behavior;
Slower reflexes, making you less likely to respond appropriately to potentially dangerous conditions.
Protecting Yourself Against Drunk Driving Car Accidents
Drunk driving car accidents can impact drivers, passengers, pedestrians, bicyclists, and other road users. To protect yourself and reduce the risks, the NHTSA recommends following these tips:
If you are going out and intend on having even one or two drinks, make other arrangements to get home;
If you host a party, avoid over serving guests and offer rides or sleeping accommodations to guests who may have overindulged;
Be aware that the odds of encountering a drunk driver are greater at night, over weekends, and on holidays;
Be alert for signs other drivers may be impaired, such as weaving in and out of lanes or driving over or under the speed limit;
If you are involved in a crash with a suspected drunk driver, notify the police immediately, get the driver's license plate number and a description of their vehicle, and remain in your own car until help arrives.
Contact Our Maryland Car Accident Attorneys
Drunk drivers pose major hazards to themselves and others on the road. If you are injured in this type of crash, Berman, Sobin, Gross LLP provides the professional legal representation you need to get compensation. Call or contact us online to request a consultation with our experienced Maryland car accident attorneys today.
Sources:
mdta.maryland.gov/Police/traffic-safety#:~:text=The%20Maryland%20Transportation%20Authority%20Police,court%20costs%2C%20and%20jail%20time.
nhtsa.gov/campaign/drive-sober-or-get-pulled-over