Tactics Used By Insurers To Dispute Personal Injury Claims In Maryland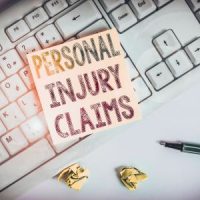 Personal injuries happen due to negligence on the part of others involved. In many cases, you or the at-fault party may have insurance coverage that can help in compensating you for losses suffered as a result. However, dealing with insurers is always a challenge, and many claims end up being denied, delayed, or downplayed.  Our experienced Maryland personal injury attorneys explain common tactics used by insurance companies and their representatives in disputing claims.
Fact: Insurance Companies Are Not On Your Side
There is a common misconception that insurance companies are on your side. In exchange for charging high premiums, they provide the security of knowing you are protected when the unexpected happens. However, despite the way they present themselves in commercials, these companies are for-profit businesses that are primarily concerned with protecting their bottom line.
According to the Insurance Information Institute (III), insurance is one of the most profitable industries, generating billions of dollars in income each year for executives. In addition to finding ways to increase premiums, one of the main ways they protect revenue is by disputing claims. Common tactics they employ include:
Disputing the amount you are entitled to in a claim;
Delaying payouts;
Downplaying the extent of harm you suffered or the amount you need to recover.
Common Tactics Insurers Use To Avoid Reasonable Payouts
When personal injuries happen due to motor vehicle accidents or falls and other mishaps that occur on another's property, the at-fault party may have insurance that can help offset your losses. However, common tactics used by insurers to deny or downplay payouts include:
Claiming you were partially at fault;
Using your own statements against you;
Failing to factor in the full cost of property damages or future lost income and medical expenses;
Offering an immediate settlement that is far less than what you deserve.
If you are involved in any type of accident resulting in personal injuries, consult with our Maryland personal injury attorneys before making any statements or signing any documents. We negotiate with insurers to get you the maximum settlement.
Request A Consultation With Our Experienced Maryland Personal Injury Attorneys Today
When you suffer personal injuries, you only have one chance to get compensation. To get the maximum amount you deserve, get trusted legal representation from Berman, Sobin, Gross LLP.
We have extensive experience dealing with insurers and the tactics they employ. Our Maryland personal injury lawyers can negotiate on your behalf and will not hesitate to take your case to court if needed. To protect your rights, call or contact us online and request a consultation today.
Sources:
casetext.com/statute/code-of-maryland/article-criminal-law/title-2-homicide/subtitle-2-murder-and-manslaughter/section-2-210-manslaughter-by-vehicle-or-vessel-criminal-negligence#:~:text=(c)%20For%20purposes%20of%20this,2)
iii.org/publications/triple-i-insurance-facts/life-annuity-financial-data/financial-results