What Does Workers' Compensation Actually Entitle You To?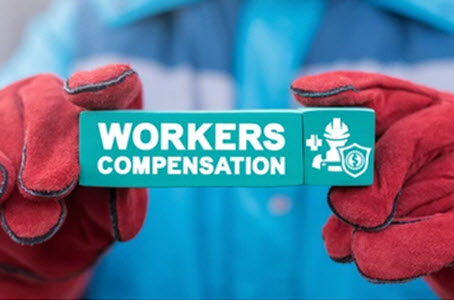 Most Maryland employers are required to carry workers' compensation insurance. If you are injured at work and as a result of your employment, you should file a claim with your employers' workers' compensation insurance provider in order to receive treatment, coverage, and other benefits. While this coverage is intended to provide benefits to employees, employees are often not aware of the full extent of the coverage that they are entitled to, and may settle for less than they deserve. Some employees, wanting to avoid a hassle, may even choose to avoid filing a claim and have their injury treated with their own insurance. Additionally, many Maryland employees report having valid and legitimate claims for workers' compensation coverage denied.
Are You Entitled to Workers' Compensation Coverage in Maryland?
Just because your workers' compensation claim has been denied does not necessarily mean that you are not entitled to coverage. Workers' compensation insurance companies would likely go out of business if they paid out every claim that they received, so they often try to find any reason to deny even legitimate claims. You have a right to appeal this denial. While Maryland workers' compensation laws prevent you from suing your employer for injuries covered by workers' compensation insurance, a lawyer can be a powerful advocate in helping you to navigate this process and ensuring that your rights are protected, as well as that you receive the maximum benefits and compensation that you are entitled to. In general, if you are an employee (not an independent contractor) and were injured as a result of your employment and for the benefit of your employer, you are entitled to workers' compensation benefits. It's important to note that some employers may try to falsely classify legitimate employees as independent contractors in order to avoid providing coverage for their injuries. A Maryland workers' compensation attorney can help you determine if that is the case.
What Do Workers' Compensation Benefits Consist Of?
In Maryland, workers' compensation coverage entitles you to a range of rights and benefits. First, it gives you the right to fight for fair medical treatment that is reasonable, necessary, and related to the injury. You are entitled to this treatment for as long as it is necessary, which may be life-long in some cases. These benefits also entitle you to full or partial wage replacement, generally paid weekly, while you recover. You may also qualify for temporary disability benefits while you recover from your work-related injury. If your injury prevents you from returning to the same job, you may qualify for permanent disability benefits. Similarly, if your injury prevents you from returning to the same job you were performing prior to your injury, you are entitled to vocational training to qualify you for another position. In the event that death results due to a work-related injury, additional benefits, such as funeral costs, also apply.
Schedule a Consultation with a Maryland Workers' Compensation Attorney
If you have been injured in a workplace accident and are struggling to get the coverage and compensation that you are entitled to, contact the experienced Maryland workers' compensation attorneys at Berman | Sobin | Gross LLP, serving Gaithersburg, Baltimore, Frederick, and the greater Baltimore area, and schedule a free consultation today.
Resource:
wcc.state.md.us/gen_info/wcc_benefits.html