Jury Verdict In Favor Of Montgomery County Bus Driver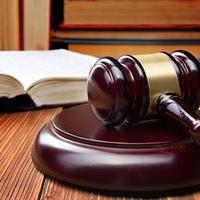 School bus drivers spend hours transporting children to and from school in order to ensure that they arrive in a safe and timely manner. After years of performing this vital service for the community, the wear and tear on the bodies of bus drivers can have a profound impact on their ability to do their jobs. Natalie Whittingham, Ken Berman, and their team at Berman | Sobin | Gross LLP secured workers' compensation benefits for a decades long school bus driver who developed chronic pain in her tailbone after years of bouncing up and down in an uncomfortable bus driver's seat. The Maryland Workers' Compensation Commission had found that the Claimant, who required three surgeries as a result of her tailbone pain, suffered an occupational disease arising out of and in the course of her employment for Montgomery County. The Employer, in an attempt to overturn this Order appealed to the Circuit Court. After an in depth three day long trial before a jury, which included expert testimony by two doctors, medical records, and the testimony of lay witnesses as to the hazards of the Claimant's employment, the jury came back in favor of the claimant, upholding the Workers' Compensation Commission. Ken and Natalie were able to defeat the County's appeal and preserve the rights of the injured worker.
The Law of Occupational Disease
The most commonly known work related injuries, or "accidental injuries" occur when an employee is injured in an accident on the job at a particular time and on a particular day. Some examples of accidental injuries include slips, falls and car accidents. However, some work related injuries occur only after many years of the worker repeatedly performing their job duties. The onset may be slow in nature and results from the conditions of the employment. These are known as "occupational diseases". Examples of an occupational disease could include carpal tunnel syndrome, in this case coccydynia (like the Claimant here suffered), lung cancer and hypertension. Injured workers who suffer occupational diseases may be covered, even where there is some other disorder or condition which contributes to the occupational disease. Here, the Claimant developed the occupational disease of coccydynia after many years of bouncing around in uncomfortable bus driver seats around the same time that she experienced rapid weight loss. The jury found that where the occupation of bus driving was even only a partial cause of the disorder, the claim was covered under the Workers' Compensation Act.
What To Do If You Think You've Suffered An Occupational Disease
The law of occupational diseases is a complex area of the Workers' Compensation Act and requires an Maryland Workers compensation attorney with experience to navigate its intricacies. In order to pursue a claim for disablement caused by an occupational disease, a medical opinion, relating your employment to your disorder is required and a claim must be filed within a certain amount of time of receiving that medical opinion. If you believe that you've suffered an occupational disease from repeated exposure to the physical or chemical hazards of your employment, it is imperative that you contact an attorney right away. If you are injured at work, contact Ken Berman, Esq. at (301) 740-3300 or Natalie E. Whittingham, Esq. at (301) 670-6546.