How To Properly Document Workplace Injuries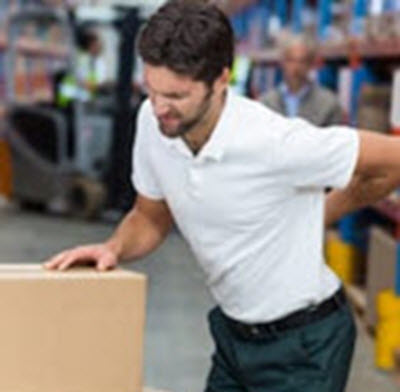 If you've been injured in a Maryland workplace, it is always in your best interest that you file a Workers' Compensation Claim with the state of Maryland. In an ideal world, Workers' Compensation Insurance allows businesses to run smoothly (and without lawsuits) while also ensuring that employees injured on the job will receive medical treatment, paid time off, and, in some cases, compensation and training. In the real world, things don't always run that smoothly. Employers often attempt to keep their insurance premiums low by suppressing injury claims. Additionally, those claims that are submitted are then reviewed by an insurance company with a vested interest in paying out as few claims as possible. All in all, it can be a pretty arduous process trying to get the workers' compensation insurance you are entitled to for a valid workplace injury. Luckily, the experienced Maryland Workers' Compensation lawyers at Berman | Sobin | Gross LLP are here to help be your advocate and guide throughout the workers' compensation process. Working with a lawyer will help level the uneven playing field between an injured employee and an experienced insurance claims adjuster, and ensure that you get the compensation and benefits that you are legally entitled to.
Reporting a Maryland Workplace Injury to Your Employer
First off, it's important to report your injury to your supervisor or employer immediately or as soon as possible. In Maryland, you are legally required to notify your employer of your injury within ten days of its occurrence. However, the longer you wait, the harder it will be to get your claim approved, as the more time that passes, the more things could have happened outside of work to account for your injury.
You can notify your employer verbally, but if you do so, be sure to follow up with an email. In the email, include details about the accident and injury and reference your previous conversation. Here is a sample follow-up email:
"Thanks for talking to me about my injury earlier. My ankle has really been bothering me since I slipped from a ladder in the warehouse around 9:00 a.m. on 4/12. Larry and Chandra both saw it happen if you need statements from them. I've attached some photos of my injury, as well as the ladder, showing that one of the rungs came loose. Please let me know about next steps."
This is necessary because if you tell your employer verbally, they can claim at the end of ten days that you never said anything, which will make it much harder to be successful with a workers' compensation claim. It's important to look out for yourself throughout this process by documenting any conversations about your injury in writing. You can also take photos of your injury and of the scene of the accident if you are able. This can help strengthen your position in the event your employer is not supportive of your claim.
Filing a Maryland Workers' Compensation Claim
Many employees think that reporting their injury to their employer is enough. However, reporting your injury to your employer is not the same as filing a claim. Filing a claim means filing a formal claim with the Maryland Workers' Compensation Commission. This must be done within two years of the accident, and can be completed online.
Talk to a Maryland Workers' Compensation Lawyer
If you've been injured in a Maryland workplace, you're not alone. The Maryland workers' compensation lawyers at Berman | Sobin | Gross LLP have been helping Maryland employees get the compensation that they are legally entitled to for thirty years. Call today to schedule your free consultation.
Resource:
wcc.state.md.us/gen_info/faq_employees.html