How Long Does It Take For My Maryland Workers' Compensation Hearing To Be Scheduled?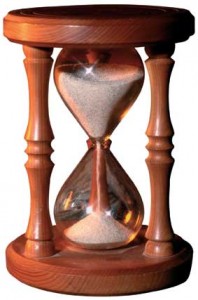 The Short answer is – it depends.
Generally, hearings are scheduled within three to four months after they are requested. However, some cases take longer and others less. The following things seem to impact the timing of hearings:
Location of the hearing (some locations are inherently busier than others)
Number of hearing requests filed within the same time period
Last minute cancellation of a full Commission docket due to weather
Number of cases that were continued after being scheduled.
Priority given to some issues over others
Inclusion of the Subsequent Injury Fund or Uninsured Employer's Fund as a party
As a result, it is impossible to determine with confidence how long it will take for a hearing to be scheduled and the one claimant may wait much longer than another, even if the hearing requests are made on the same day.
There are two exceptions to the three to four month norm for having your hearing scheduled:
The first is if the issue only involves vocational rehabilitation. If the appropriate forms are filed, a Workers' Compensation Commissioner will attempt to mediate the dispute over the phone within 24 hours of the forms being filed. If that is not successful, a hearing will be scheduled within several business days of the failed phone conference. However, the Commission will not any issue other than Vocational Rehabilitation to be heard at the expedited hearing.

The second exception is if an emergency hearing is granted. While it is true that an emergency hearing can be requested for any issue, it is equally true that they are infrequently granted. The purpose must be an emergency that far exceeds the fact that the insurance company is refusing to pay. There must be significant demonstrable impact as a result of a delay, beyond what other claimants will normally experience for the same delay, to have a chance of having the request granted. Generally, it is recommended not to ask for an emergency hearing unless there is a high likelihood of it being granted.
By Clifford B. Sobin, Esq.