Fire Fighters In Maryland Have A Great Day In The Court Of Appeals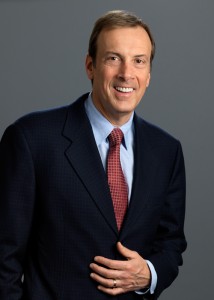 It is nice to be able to toot the horn of somebody you respect greatly. It is even nicer when that person is your partner. Yesterday, the Court of Appeals unanimously found in favor of a Maryland fire fighter injured in a car accident while on the way to his station to check the mail.
Ken Berman briefed and argued the case in front of seven Judges. I will get to the facts in a minute, but first I want to highlight Ken's dogged determination. The injury occurred on October 28, 2010. Then:
The Workers' Compensation Commission ruled against the fire fighter in 2011
A Circuit Court Judge ruled against the fire fighter in 2012
A Court of Specials Appeals panel ruled 2-1 against the fire fighter in 2013
But, Ken remained resolved. I remember well our discussions at that point. He felt strongly that his client had been wrongly denied. So, once again, with pen to paper (or in this case keyboard to screen) he wrote what is called a petition for certiorari. That is a request to the Court of Appeals to consider a further appeal. They do not have to do it. They only accept a limited number of cases every year. But, in this instance they agreed to hear Mr. Roberts' appeal. Ken wrote convincingly that the issue was one of importance to fire fighters and employees in general in the State of Maryland.
Today, the Court of Appeals found in Ken's client's favor.
What Happened
Mr. Roberts was, and still is, a fire fighter in Montgomery County, but the circumstances of this case are applicable to any fire fighter working in any jurisdiction in Maryland. For that matter, the Court opinion benefits any employee in Maryland. Now, let's run through the facts:
Mr. Roberts had an accident on the job that caused injuries that restricted him from regular duty.Therefore the County required him to work temporarily at a location where he could do light duty (headquarters in his case)

As a fire fighter, he is required to maintain a certain standard of physical fitness. Therefore, he normally started his day, with the encouragement of his employer, working out at an exercise facility around 7:00 a.m.

The County paid Mr. Roberts for a work day beginning at 7:00 a.m. despite the fact that he often did not arrive at the light duty facility until 9:00 a.m. after working out.

Mr. Roberts decided, on the day he suffered his new injury that was the subject of his appeal, to first stop at his regular duty station to pick up County internal mail that was routed to him at the fire station.

Mr. Roberts was in a motorcycle accident while on the way from the exercise facility to his regular duty station to pick up the mail.

The County refused to accept the new injury as part of his old Workers' Compensation case or as part of a new one. They argued he was not working when he suffered the injury. The legal term they used was that he was excluded because of the "going and coming" rule. That is legal jargon for saying Mr. Roberts was commuting to work.

Ken argued that the proper legal concept was to use the "but for Positional test." In other words, but for Mr. Roberts' employment, he would not have been where he was when the motorcycle accident occurred. Since he was traveling from one employment location to another, and along the way stopping for employer mail that he needed to see to benefit the employer/employee relationship, Mr. Roberts had the right to file a new Workers' Compensation claim for his injury.
The Court of Appeals found Ken's argument so persuasive that all of the judges signed onto the opinion.
Why is the Roberts victory important? Because it locks in an evolving concept of law that looks at the reason an employee is where they are when they are injured. It is especially important to employees injured, and on light duty. Frequently, they have to work their light duty assignments in locations different from their normal reporting station, but they have to keep up with what is happening on the regular duty job as well. If they do not, they may run afoul of new rules, not become aware of new procedures, and in general lose contact with what they used to do making transition back from light duty all the more difficult.
When I asked ken how he felt about the victory and to what he attributed it to, he answered:
"It was a group effort of the entire firm – from writing the brief, developing the strategy, and preparing me to argue by peppering me with difficult questions – they all made me better. It is a testament to our team approach. As for Mr. Roberts, I felt strongly he had been wronged. I can't stand when one of my clients gets less than he or she deserves. It is deeply satisfying to me when I can change a wrong."
Mr. Roberts when he first heard the news, responded, "I appreciate it. You've been there every day for me since day one."
Today's result reflects a great job by Ken, and a great day for fire fighters. You can read the opinion at http://www.mdcourts.gov/opinions/coa/2014/39a13.pdf.
By Clifford B. Sobin, Esq.