Truck Accident Damages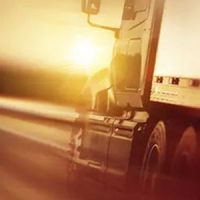 Being involved in a truck accident can have devastating consequences, both physically and financially. With semi-trucks weighing up to 35,000 pounds, as compared to standard passenger vehicles which weigh approximately 5,000 pounds, it is no surprise that these accidents are so often deadly. For this reason, you might expect truck drivers to be as careful as possible when driving to protect other drivers on the road. However, this is not always the case. If you have suffered serious injuries or lost a loved one because of a truck driver's negligence, you may be wondering how you will ever recover and get back on your feet financially. For many, the only way to recover is by bringing a personal injury lawsuit.
Suing for a Truck Accident in Maryland
If you have been injured in a truck accident that was caused by someone else's negligence, you have legal standing to bring a personal injury lawsuit to recover for any harm that you have suffered. Negligence occurs when a driver breaches the duty of care owed to other drivers. This can happen when another driver breaks driving laws, such as by speeding or driving under the influence, as well as when they drive recklessly or fail to pay proper attention to the road. In addition to showing that the other driver was negligent, you must also be able to show that their negligence was the direct cause of your injury, and that your injury was physical as well as financial. Medical records and bills will generally serve to establish your physical and financial injuries.
How Much is My Truck Accident Claim Worth?
Damages for a personal injury claim are calculated based on a number of factors. For instance, economic damages are determined based on all expenses incurred and money lost as a result of the other driver's negligence. These damages should be capable of being calculated with a high degree of specificity, as most expenses incurred should come with receipts or documentation. Economic damages include all medical bills, treatment costs, co-payments, transportation to and from medical appointments, and lost wages or lost earning potential if you were unable to work because of your injury or will be unable to return to the same earning level. You are also entitled to damages for pain and suffering. These damages are calculated by your total amount of economic damages as compared to the permanence and severity of your injuries. In some cases, you may also be entitled to punitive damages. These damages are appropriate when the negligent driver was especially reckless or malicious in their conduct, and are intended to punish them as well as to deter others from acting similarly. As you can see, there are many factors that can affect the value of your personal injury claim. For this reason, the best way to get an accurate idea of the value of your claim is to schedule a consultation with an experienced personal injury lawyer.
Contact Berman | Sobin | Gross LLP 
If you have been injured in a truck accident, the experienced Maryland personal injury attorneys at Berman | Sobin | Gross LLP are ready to fight to get you the compensation that you are entitled to. Contact us today to find out what your truck accident injury claim could be worth.