6 Common Types of Surgical Errors That May Lead to a Medical Malpractice Lawsuit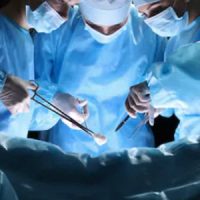 Going under the knife is never an easy decision. Surgery is a complex process involving multiple medical professionals and numerous steps. Unfortunately, sometimes things can go wrong. Surgical errors can result in serious injuries, complications, and even death.
If you have suffered harm during surgery, you need to know your legal rights. You may be entitled to compensation if you can prove that the surgical error that caused you harm constitutes medical malpractice. Our Maryland surgical errors attorneys at Berman | Sobin | Gross LLP can help you fight for the compensation you deserve if the surgeon or another medical professional was negligent.
Surgical Errors That May Constitute Medical Malpractice
The following types of surgical errors may constitute medical malpractice when it is proven that the surgeon has deviated from the accepted standards of care:
1. Wrong-Patient Surgery
This type of surgical error occurs when the surgeon operates on the wrong patient. It can happen due to miscommunication, lack of proper identification protocols, or similar reasons. If you have been a victim of wrong-patient surgery, you can file a medical malpractice lawsuit against the doctor and/or hospital that was responsible. It is a clear act of negligence on their part.
2. Wrong-Site Surgery
This is when the surgeon operates on the wrong body part. For instance, a surgeon may operate on the left leg instead of the right leg. This type of error can cause serious harm or permanent disability.
Fact: According to a study published in the National Library of Medicine, it is estimated that wrong-site surgery occurs about 40 times per week in U.S. hospitals and clinics.
3. Leaving Foreign Objects in the Patient's Body
This type of surgical error occurs when the surgeon or medical staff forgets to remove objects from the patient's body post-surgery. Examples of foreign objects can include sponges, clamps, swabs, needles, and surgical instruments. These objects can cause infections, internal bleeding, and other complications. You may have a strong medical malpractice case if you have been a victim of this type of surgical error.
4. Internal Injuries
This type of surgical error occurs when a surgeon accidentally injures an internal organ or tissue while performing surgery. Common examples include nicked or perforated organs, lacerations, and punctures. Internal injuries can result in severe complications and can even be life-threatening. If you have suffered internal injuries during surgery, you may have a medical malpractice case.
5. Postoperative Infection
After surgery, the patient's body is more susceptible to bacterial infections. If the medical staff does not take adequate measures to prevent infection, the patient can develop serious complications such as sepsis, blood poisoning, or amputation. If you have suffered from postoperative infections due to negligence on the part of the medical staff, you may be entitled to compensation through a medical malpractice claim.
6. Anesthesia Errors
Anesthesia errors can occur during surgeries that require local or general anesthesia. These errors can result in severe complications such as brain damage, heart failure, or even death. If you have suffered from anesthesia errors during surgery, you might want to contact an attorney who will help you build a case against the negligent anesthesiologist and/or surgeon.
Injured Due to a Surgical Error? Contact an Attorney
Surgical errors can cause severe physical and emotional trauma. Taking legal action may be the only way to get justice and hold the responsible parties accountable. Taking legal action can not only help you in terms of compensation but also prevent such negligence by medical providers in the future. Get legal help from our attorneys at Berman | Sobin | Gross LLP to pursue the compensation you deserve. Schedule a free case review by calling 800-248-3352.