Your Rights In Filing A Premises Liability Claim In Maryland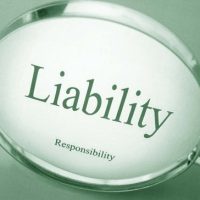 Personal injuries in Maryland pose major risks to your health, and one of the most common ways they can happen is due to accidents that occur on another's property. Failure to properly maintain the premises or warn visitors of potential hazards is a common cause of injury, and property owners can be held liable for costs you incur as a result.
Accidents That Happen On Another's Property
Accidents can happen when you are at someone's home or apartment, attending local events, dining out, shopping, or visiting the doctor and other types of offices.
Premises Liability In Maryland
When personal injuries happen on another's property, premises liability insurance can help offset the financial losses you suffer as a result. The Insurance Information Institute advises that most commercial and residential property owners carry this type of coverage, with policies paying out an average of close to $50,000 per claim each year.
Unfortunately, dealing with insurers can pose serious challenges, and it is not uncommon for them to attempt to either deny or downplay claims. When you suffer personal injuries due to property owner negligence and their insurer refuses to cover your total costs, you may be entitled to file a premises liability lawsuit in Maryland. Common types of compensation available in this type of claim include:
Coverage of all current and future medical costs associated with your injuries;
Payment for current lost wages and any future lost income in the event your injuries result in long-term impairments;
Additional payment for pain and suffering, as well as any lost enjoyment in life you experience.
For Trusted Legal Guidance, Contact Our Maryland Personal Injury Attorneys
You have the right to hold property owners liable for personal injuries caused by their negligence. At Berman | Sobin | Gross LLP we provide the trusted legal guidance you need in filing a claim. We deal with insurers on your behalf, negotiating the best possible settlement, and will not hesitate to file a premises liability lawsuit against them, if needed. To request a consultation, contact our Maryland personal injury attorneys today.
Sources:
mdcourts.gov/lawlib/research/gateway-to-md-law/code-rules-laws-sources#:~:text=The%20Maryland%20Code%20is%20a,and%20procedure%20in%20state%20courts.
iii.org/fact-statistic/facts-statistics-homeowners-and-renters-insurance#:~:text=In%20the%20five%2Dyear%20period,of%20homes%20having%20a%20loss