Dear Maryland, Please May I Sue You? Or, Rex Non Potest Peccare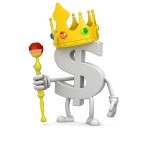 Believe it or not, the only reason you can sue the State of Maryland, its counties, or other governmental entities is because the State of Maryland allows it? It is true; the concept arises from when the U.S. was part of England. The legal concept, and of course the latin, is Rex non potest peccare, which translates to, "The King can do no wrong." In England at the time of King George III and his predecessors to the throne, you could not sue the King.
When the United States was formed and we didn't start our legal system from scratch, we incorporated laws and concepts we brought with us from England. The inability to sue the King is called sovereign immunity, and it persists today in several forms. First, you cannot sue the State for a purely governmental function. If you feel that you have been wronged by an action of the State, but it is simply the result of how the government works, you cannot sue. Second, for a tort (negligence, battery, assault, wrongful imprisonment, etc.), you can only sue if you place the State on notice within one year of your injury. This notice requirement is strict and requires a certified letter to the treasurer with specific information. If you fail to not only place the treasurer on notice, but fail to do it properly, you will be forever barred from suing the State. Finally, there is a cap. No matter how bad your injuries, in a tort claim, you cannot recover over the cap. Similar to tort claims, you can only bring a claim against the State in contract if you file your lawsuit within one year of the breach. Although the State will allow you to sue it, it places limits, and it protects itself. In a sense, it can do some wrong, but not too much.
Similar to the tort claims against the State, there are limitations in tort claims against local governments. Local governments include the Counties, cities, WSSC, National Capital Park and Planning, and many other entities. Again, like the State, there is a designee to whom you must send notice, only with a local government, you only have 180 days to place the proper designee on notice. If you fail to place the proper person on notice within the proper time, you can never sue.
One might think that in a democratic society, we have abandoned the constraints of the monarchy, but sovereign immunity remains. You can sue the State or the local governments, but only if they let you.
By Craig I. Meyers, Esq.