Maryland Workers' Compensation FAQ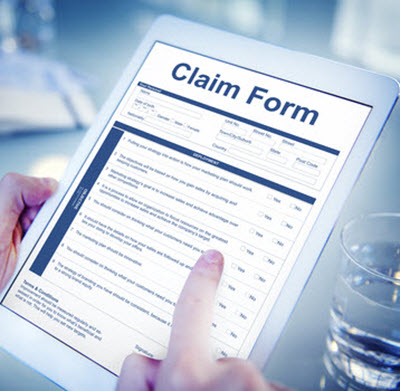 I was hurt on the job; can I file a lawsuit? 
Maryland requires employers to carry workers' compensation insurance so that if an injured worker gets hurt on the job, they can file for workers' compensation benefits under their employer's workers' compensation policy.  Just like you may have car insurance, homeowner's insurance, or renter's insurance, employers in Maryland are supposed to have their own workers' compensation insurance. There is often a disconnect between employers and their insurance carriers, which can make navigating a workers' compensation claim difficult for an injured worker.  An experienced Maryland workers' compensation lawyer will help ensure that you are treated fairly and receive all the benefits you are entitled to under the law.
Do I have to prove my employer was responsible for my injury?
No. Maryland workers compensation is a no-fault system. That means that even if your employer did not cause your injury, you still have the right to pursue benefits. Unfortunately, not every accident, injury, or illness that happens at work gets covered under the workers' compensation law. Employers and insurance companies have defenses to claims and if they are successful, they can prevent you from getting benefits. Insurance companies are trained to take recorded statements from injured workers in a way that takes the facts of what happened to the injured worker outside of the legal definition of what a covered case is. Having An experienced Maryland workers' compensation lawyer can help you avoid the common insurance company pitfalls like giving a recorded statement.
What if my employer is lying or won't support my claim? 
In addition to the legal defenses that employers and insurance companies have that can prevent you from receiving benefits there are additional hurdles you may have to overcome if an employer witness is not forthcoming. Unfortunately, people don't always tell the truth, and if an employer representative is not telling the truth about what happened to you, it is even harder to win your case. For example, if the employer says that you never reported the injury to them and they had no notice of what happened, how can you refute that evidence? Having an experienced Maryland workers' compensation lawyer can help you by skillfully cross-examining the employer's witness so that the Commissioner can see both sides of the story and hopefully find in your favor.
Next Steps 
If you or a family member has been injured while working, it's important to give yourself the best chance of success and to ensure that you are treated fairly and your medical needs are met. Contact Berman | Sobin | Gross LLP to schedule a consultation today.
Resource:
wcc.state.md.us/Gen_Info/WCC_Benefits.html