Safekeeping Your Last Will & Testament: 5 Recommendations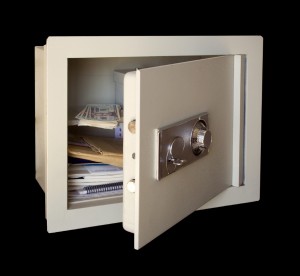 So you stopped procrastinating, hired a lawyer, and executed a Will. Now what should you do with it? To fully understand the following five recommendations it is essential that you understand the importance of the original Will. After your death, the original Will needs to be delivered to the Register of Wills (or its corollary in your state). The Register requires the original, not a copy. The reason for the insistence upon the original is that the decedent may have purposefully destroyed his or her Will before death — because he or she no longer wanted it to control the distribution of his or her assets.
Wills can be revoked in one of two ways — executing a new Will or destroying the old Will. If the original Will can't be found, the Register will assume that the decedent destroyed it intentionally, to revoke it. In recent years some states have passed statutes, including Maryland, that allow for the use of a copy of the Will. However, the circumstances that allow for the use a copy are very rare indeed.
The result in most circumstances is that if your loved ones can only find a copy of your Will, you will likely die intestate. The laws of Maryland will decide what happens to your property, not you. (See The 5 Most Important Reasons to Have a Will). The time, effort and money spent with an estate planning attorney will have been wasted. To avoid this scenario, keep the following recommendations in mind regarding your new Will:
Don't Write On It

As time goes by you may be tempted to alter your Will. Let's say your daughter gets married and changes her name. You may be tempted to take a pen and cross out her maiden name and write in her new name. Resist all such temptations! First, a valid Will must be executed with certain requirements. In Maryland two witnesses are required. If you handwrite a change on your Will you probably didn't have it witnessed and therefore the changes are not part of a valid Will. Second, any writing on a Will could invalidate the entire Will.

If changes need to be made consult with your attorney. A codicil (or amendment) to the Will can be prepared or a whole new Will can be drafted.

Invest in a Safe

The Will should not reside in the junk drawer. The original Will should not be anyplace where it could be destroyed by fire or natural disaster. Remember – only the original matters. It needs to be kept in pristine condition. You don't want the Will to burn in the same fire that ends your life. If you use a safe, please remember that your personal representative will need to be able to open it. The personal representative either needs to have a key, know the combination, or know the location of the key/ combination.

Rent a Safe Deposit Box

Instead of purchasing a safe, you could rent a safe deposit box at a local bank. This should protect your Will and other important documents from natural disasters. It is important that you make provisions for your personal representative's access to the safe deposit box after your death.

Visit Your Local Register of Wills

In Maryland, your local Register of Wills (typically located at the Circuit Court in your county) will hold your original Will for you. The Register charges a nominal fee of $5.00. Simply put the Will in a sealed envelope and write on the outside:

Your name
Your address
Your social security number
Date of the Will
Name of the Personal Representative

The disadvantage of depositing your Will with the Register is that your Will does not travel with you. If you deposited your Will with the Register of Wills in Montgomery County, Maryland and then moved to Florida it would be imperative that your personal representative be aware of the location of the Will.

Advise Loved Ones

Of course it is absolutely imperative that your personal representative (and potentially successor personal representatives) know the whereabouts of your Will. Remember, the first thing that a personal representative must do, before being appointed, is to file the original Will with the Register of Wills. If the original Will cannot be located this could cause significant delay in distributing your assets and, at worst, could frustrate your entire estate plan and allow the state to determine who gets your property.
By David Galinis