Yes, You Can Sue Someone Who Attacked You.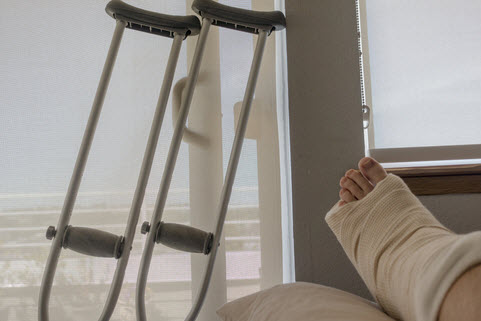 Often, we think of bringing lawsuits when something goes horribly wrong due to negligence. However, personal injury lawsuits are also an option when someone intentionally chooses to cause you harm. You have the option to bring a personal injury lawsuit against anyone who has injured or assaulted you. Personal injury lawsuits are an option for anyone who has suffered physical harm and financial damages as the result of someone else's actions, whether intentional or negligent. Intentional actions differ in that harm done intentionally usually makes punitive damages appropriate. These damages  are intended to punish the attacker for their malicious conduct as well as to discourage others from acting similarly. If you have suffered serious injuries as the result of a physical assault, it's important to talk to an experienced personal injury attorney before the statute of limitations expires on your claim.
Injuries from Assaults
Assaults are one of the leading causes of injury in the United States. More and more people every day are suffering serious harm due to violent assaults. The injuries caused by an assault vary based on the details of the specific situation. However, fractures to the facial bones, traumatic brain injuries, broken and fractured ribs, contusions, and lacerations, are all common injuries. People who suffer injuries as the result of assaults may also require psychotherapy or cognitive treatment to deal with the trauma in addition to medical treatment for the physical harm and symptoms. This can result in a long and difficult recovery process, which can impact many areas of their lives. If they are unable to work due to their physical harm or because of anxiety or PTSD developed as a result of the assault, they can seek compensation for that financial harm as well. It is best to begin seeing a cognitive specialist as soon as possible so that the emotional harm is well documented.
Bringing a Personal Injury Lawsuit
A personal injury lawsuit is one way of holding someone who has harmed you accountable for their actions. A personal injury lawsuit is not mutually exclusive with criminal charges. In fact, you can bring criminal charges as well as a personal injury lawsuit. The criminal court tries cases to a higher standard. This means that if the person is held accountable in criminal court, it is likely that they will also be found liable in civil court (where personal injury lawsuits are tried). However, you can bring both kinds of charges, either, or neither. It is up to you. Some people find that while the criminal justice system is equipped to punish the offender, it does nothing to help restore them as the victim. A personal injury lawsuit aims to restore you to the position you would have been in had the accident never occurred.
Schedule a Consultation
If you have suffered injuries as the result of an assault, the experienced Maryland personal injury attorneys at Berman, Sobin, Gross, LLP, are ready to help. Contact us today to schedule a consultation and find out how we can fight to get you the compensation that you are entitled to.