What Is Emotional Distress In A Personal Injury Case?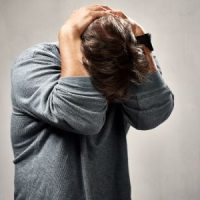 If you have experienced an injury due to someone else's negligence, you may be eligible for compensation. This compensation can include the cost of medical treatment and other related expenses, such as lost wages due to time off from work. You could also be compensated for the emotional distress that resulted from your injury, but you need to understand what qualifies as emotional distress when filing a personal injury claim.
Our Gaithersburg personal injury attorneys at Berman | Sobin | Gross LLP can help you recover the compensation you need for emotional distress, pain and suffering, mental anguish, and other types of intangible damages in your personal injury case.
Understanding Emotional Distress
Emotional distress is defined as a psychological illness that occurs as a result of another person's conduct. This type of distress can manifest itself in different forms, including physical symptoms such as nausea, headaches, and insomnia. It can also produce mental anguish, such as depression or anxiety disorder. In order to be eligible for this type of compensation, the plaintiff must prove that the defendant was negligent or reckless in causing their injury, meaning the defendant did not act with reasonable care under the circumstances presented by the situation.
How to Get Compensation for Emotional Distress?
In order for a plaintiff to receive damages for emotional distress, they must show that they suffered significant negative consequences due to their emotional distress. This typically means more than just feeling sad or embarrassed. Plaintiffs must typically demonstrate that their emotional suffering was significant enough for them to seek medical treatment or counseling for their condition.
In addition to documented proof of counseling and medical treatment, it could also help to have a post-accident journal that contains detailed information about your emotional state and the adverse effect of the injury on your daily life. However, keep in mind that there is a limited amount of time to seek compensation for your injuries, including emotional distress, after the accident. In Maryland, injured victims have three years to bring a personal injury lawsuit (Maryland Code, Courts and Judicial Proceedings § 5-101).
Discuss Your Case with Our Attorneys at Berman | Sobin | Gross LLP
When filing your personal injury claim, it's important to be aware of how emotional distress can affect your case and how you can prove it in court if necessary. Consider hiring a skilled attorney to help gather the necessary evidence to prove that your case meets all requirements outlined by law. Our attorneys at Berman | Sobin | Gross LLP can help you pursue damages and receive damages for both past and future losses related to your injury-related emotional distress. Call 800-248-3352 to discuss your situation during a free case evaluation.
Source:
mgaleg.maryland.gov/mgawebsite/Laws/StatuteText?article=gcj&section=5-101