Metro Injuries In Maryland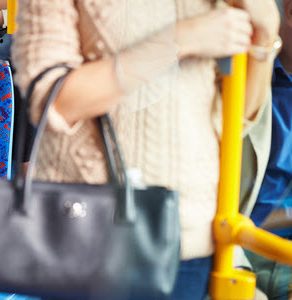 The Metrorail is a common and convenient way to get around, and hundreds of thousands of Maryland, Virginia, and Washington D.C. residents use it daily to get around. However, while it may generally be safer than walking or driving, when accidents happen, they tend to be far more catastrophic. If you have been injured on the Metro due to no fault of your own, you are not alone. You may be shocked to learn that the Metrorail has an average of one collision and one derailment per month. While some of these are maintenance trains or trains that are carrying no passengers, that is not always the case. Injuries reported due to metrobus accidents are also increasing. Just recently a pedestrian suffered critical injuries after being struck by a train in Maryland.
Can I Sue if I was Injured on the Metro or Metrobus?
If you were injured due to a derailment or collision on the Metrorail, or due to an accident on the metrobus in Maryland, you may be able to sue to recover for your damages. Other sources of injury related to the metro may also provide grounds for recovery, provided the injury was directly caused by the negligence of the Metrorail, metrobus, or another party.
Schedule a Consultation with Berman, Sobin, Gross, LLP 
If you are a Maryland resident or have been injured on or by a Metrorail train or Metrobus in Maryland, our experienced personal injury attorneys want to support you in getting the compensation and care that you deserve. Contact the Maryland personal injury attorneys at Berman, Sobin, Gross, LLP and schedule a consultation today.
Source:
nottinghammd.com/2021/11/22/critical-injuries-reported-after-train-hits-pedestrian-in-middle-river/