Can You Seek Compensation If You Were Injured As A Passenger In A Car Accident?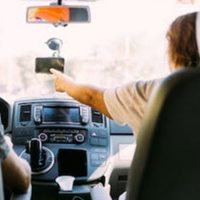 Being involved in a car accident can be a terrifying experience, and as a passenger, you may feel helpless. However, it is essential to know that you have rights and can seek compensation for any injuries you sustained during the accident.
The process of recovering damages as an injured passenger may seem daunting and confusing, but with legal counsel, you can navigate it successfully. Our personal injury attorneys at Berman, Sobin. Gross LLP assist both injured drivers and injured passengers in seeking compensation for their injuries and losses. We will fight for your rights and ensure that you secure fair compensation.
You Can Seek Compensation Even if Your Driver Was at Fault
As a passenger in a car accident, you have the right to seek compensation for your injuries, regardless of who was at fault. This means that if the driver of the car you were in caused the accident, you can still file a claim against them or their insurance company. In some cases, the driver may be uninsured or underinsured, and you may be able to pursue compensation from your own insurance company.
Fact: Between 2017 and 2021, there were an average of nearly 31,000 car crashes annually that resulted in injuries across the state of Maryland, according to statewide crash statistics by the Maryland Department of Transportation. Many of those injured were passengers.
What to Do if You Were Injured as a Passenger in a Car Accident?
If you were injured as a passenger in a car accident, take the following steps to protect your right to fair compensation. These include:
Seek medical attention immediately.
Take photos of the accident scene, including any injuries sustained.
Gather contact information from all parties involved, including drivers, other passengers, and witnesses.
Contact an experienced attorney who can guide you through the legal process and help you secure the compensation you deserve.
By following these tips, you can navigate the legal process successfully and secure the compensation to which you are entitled as an injured passenger.
Speak with an Attorney
If you were injured as a passenger in a car accident anywhere in Maryland or Washington, DC, reach out to Berman, Sobin, Gross LLP to get legal assistance. Our attorneys can explain your compensation options and will guide you through the process of recovering damages. Call 800-248-3352 to discuss your case during a free case review.
Source:
zerodeathsmd.gov/resources/crashdata/