Benefits Of Settling Your Personal Injury Case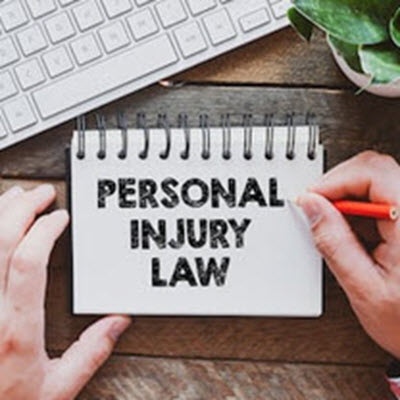 If you have been injured due to another person or party's negligence, you may be able to file a claim or bring a personal injury lawsuit to recover for all the damages that you suffered as a result. While a personal injury claim can land in court in front of a judge or jury, it can also be settled outside of court. For some people, whether to accept a settlement can be a difficult decision. They may worry that they are getting short-changed, or that they are settling for less than they would receive if they went to court. People may also want the case to go to court as a way of ensuring that the other party will be held publicly accountable. The other party is aware of this, and this is often a highly motivating factor when it comes to trying to settle the case outside of court. Whether to settle or go to court is a case-by-case decision, and the right choice for you depends on the outcomes you are hoping to achieve from litigation as well as the specific facts and circumstances of your case. The information in this article is intended to be general. However, if you would like personalized feedback based on your individual case, you are encouraged to contact the experienced Frederick personal injury lawyers at Berman | Sobin | Gross LLP.
Why to Settle a Personal Injury Claim
Trials are expensive, and you have no way of knowing what the outcome will be. Even if you feel confident that you will succeed in court, in reality, anything can happen. Regardless of whether you win or not, costs are greater when you go to court. You may be up against a party, such as an insurance company, with significant financial resources who is happy to try and extend litigation as long as necessary to maximize your costs. For this reason, there are benefits to settling. If you get a fair offer and are made whole financially, and can avoid the uncertainty of court, there are few drawbacks to accepting a reasonable settlement.
As noted above, there's no way of knowing what will happen once you get to court. With a settlement, you know exactly what you are getting. You can make sure that it is enough to meet your needs and negotiate the exact terms to ensure you know what you are getting and that you are getting what you want and need. While you might be able to get a higher judgment if you go to trial, you never know what might happen, and you might get less.
Court cases can go on a long time, especially with dockets being overburdened, and with complex issues of damages. If you are in a position where you need money for living and medical costs right now, a settlement will get you money much faster than a trial. Additionally, even after the trial, you won't get the award immediately. The other side can appeal, and these appeals can drag on for years. A settlement can have the matter resolved and paid out within a number of weeks, or as long as negotiations take.
Talk to a Maryland Personal Injury Lawyer
If you have been injured in an accident due to someone else's negligence, the experienced personal injury attorneys at Berman | Sobin | Gross LLP can help you hold them accountable for the harm they caused you, and will help you fight to get the maximum amount of compensation that you are entitled to. Contact us today to schedule a consultation.