Wrong Way Car Accidents In Maryland: Know The Risks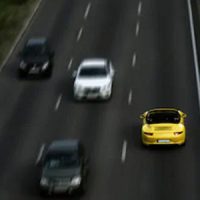 Any type of car accident in Maryland is capable of causing serious personal injuries. However, wrong-way crashes are among those that have the greatest potential to be severe. These accidents can happen either on local roads or major interstates and are often due to reckless and dangerous driving behavior. Our Maryland car accident attorneys want you to be aware of the risks.
Maryland Wrong-Way Accident Claims Life Of One Person, Injures Nine Others
Wrong-way crashes are one of the most devastating types of car accidents in Maryland. A recent collision emphasizes the potential for harm. According to an August 2, 2023 ABC News report, it happened on Maryland's Capital Beltway and impacted numerous people.
The crash occurred in the northbound lanes of I-27, towards the outer loop of I-495, in Montgomery County. Preliminary investigations by law enforcement indicate that a white Mercedes SUV was traveling southbound on the road, heading in the wrong direction, when it crashed into two other vehicles, a Lexus and a Nissan Pathfinder. There were five adults in the Lexus and two adults and three children in the Nissan, all of whom were transported to local hospitals with serious personal injuries. The driver of the Nissan, a woman who has not been identified, died as a result.
The Mercedes driver, at fault for the wrong-way crash, was uninjured and tried to flee the scene. She was apprehended soon after by law enforcement and has criminal charges pending.
Wrong-Way Car Accident Risks
Reports from the Maryland Department of Transportation indicate that car accidents claim the lives of more than 100 people throughout the state each year and leave over 30,000 drivers and passengers suffering serious personal injuries. While wrong-way accidents do not happen as often as other types of collisions, they have a greater likelihood of involving multiple motorists and causing potentially fatal harm.
Wrong-way car accidents in Maryland can happen on local roads or on major interstates. They may involve motor vehicle drivers, motorcyclists, or truckers. While a lack of clear lane markings and highway exit or entrance signs can cause a motorist to drive on the wrong side of the road, one or more of the following reckless driving behaviors is often involved:
Driving under the influence of alcohol or drugs;
Distracted driving, such as talking on cellphones or texting;
Speeding and racing other vehicles;
Drowsy driving and falling asleep behind the wheel. 
Injured In A Wrong Way Crash? Contact Our Maryland Car Accident Attorneys
If you are injured in a wrong-way car accident or any type of collision, get the professional legal representation you need in filing a claim at Berman, Sobin, Gross LLP.  We help victims and their families get the compensation they are entitled to. To request a consultation, call or contact our Maryland car accident attorneys online today.
Sources:
abcnews.go.com/US/1-dead-9-injured-after-wrong-vehicle-crash/story?id=101942782
zerodeathsmd.gov/wp-content/uploads/2022/09/StatewideBR-2021Sept26-2022.pdf