These 8 Things Could Prevent You from Receiving Workers' Compensation Benefits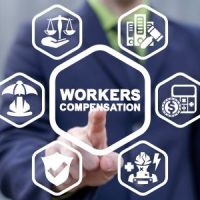 Workplace accidents can be traumatic and leave individuals injured, in pain, and unable to work. When a worker suffers a work-related injury or illness, workers' compensation benefits can help cover medical bills, lost wages, and rehabilitation costs.
However, many workers' compensation claims are denied due to mistakes made by employees during the claims process. Our Lutherville workers' compensation attorneys at Berman | Sobin | Gross LLP are here to guide you through the claims process to ensure that you do not make any mistakes that could potentially jeopardize your ability to get workers' comp benefits.
8 Things That Could Prevent You from Receiving Workers' Compensation Benefits
If you have been injured in a work-related accident, it is crucial to be aware of the common mistakes that could prevent you from receiving workers' compensation benefits:
1. Failing to Document Your Workplace Accident
Documenting your workplace accident is crucial in building your case for workers' compensation. Take note of where and when the accident occurred, what led to the injury, and any witnesses present. Take pictures of the accident scene and obtain a copy of your employer's accident report. This documentation will serve as evidence when filing your claim.
2. Not Reporting Your Work-Related Injury/Illness to the Employer in a Timely Manner
It is important to report your work-related injury/illness to your employer as soon as possible. Delaying the report could lead to your claim being denied or delayed. In Maryland, injured workers are legally required to report their work-related injuries and illnesses to the employer within 10 days (Maryland Code, Labor and Employment § 9-704).
3. Waiting to Seek Medical Treatment
Seeking medical treatment immediately after a workplace accident is key in assessing your injuries and determining the scope of treatment required. Waiting too long to get medical attention can be detrimental to your ability to receive workers' compensation benefits.
4. Not Following Your Doctor's Advice
If you have been prescribed medication or have been given specific instructions on how to care for your injury/illness, it is crucial to follow your doctor's orders. Not following the advice could lead to complications, which could cause your workers' compensation claim to be denied.
5. Trying to Exaggerate Your Injuries and Symptoms
Exaggerating your injuries and symptoms could lead to a denial of your workers' compensation claim. Be honest with your doctor about the extent of your injuries and symptoms. Exaggerating your symptoms could be seen as fraud, and that could lead to criminal charges.
6. Not Returning to Work When Permitted by Doctor
Returning to work when your doctor or the insurance doctor approves is crucial, as it shows that you are willing to work. Failure to return to work when permitted can lead to a denial of your workers' compensation claim.
7. Giving a Recorded Statement to the Insurer
Insurance adjusters may try to get you to make statements about your injuries and the accident that caused them. It is best to avoid giving a recorded statement without consulting with your attorney first. The insurer may try to use your statements against you, leading to the denial of your claim.
8. Not Hiring a Workers' Compensation Attorney
Hiring a workers' compensation attorney can improve your chances of receiving the benefits to which you are entitled. A workers' compensation attorney will advise you on your legal rights and ensure that your claim is filed correctly. An attorney will also be prepared to represent you in court if necessary.
Let Us Help You Receive the Benefits You Deserve
The chances of receiving benefits can be significantly reduced if individuals make the above-mentioned mistakes. However, those are not the only things that could prevent you from receiving workers' comp benefits. That is why you might want to seek the guidance of a skilled attorney to ensure a favorable resolution of your claim. Contact Berman | Sobin | Gross LLP for a free case evaluation. Call 800-248-3352 today.