Follow These Four Steps In Documenting Workers' Compensation Injuries In Maryland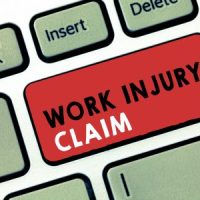 On-the-job injuries can happen in any occupation. Unfortunately, these can have serious impacts on your income, now and for years to come, while resulting in major medical expenses. Worker's compensation helps make up for your losses. However, failing to document your injuries and the circumstances surrounding the situation properly can result in denied or delayed benefits. To protect your rights in a claim, our Maryland workers' compensation attorney advises following these steps:
Report your injuries immediately to a supervisor.
The first step you need to take any time work-related injuries happen is to notify your manager or supervisor immediately.
Document your injury completely.
Make sure that an accident report is filed and request a copy. It should document how, when, and where your injuries happened, the circumstances involved, and other important information that will likely be required when filing a workers' compensation claim.
Make note of the exact location, as surveillance cameras may have caught the incident on tape, get contact information for co-workers who may have witnessed the incident, and take photos or videos of the scene and your injuries.
Seek medical attention immediately and keep copies of all medical records.
It is important to get immediate medical care for any on-the-job injuries you suffer, regardless of severity or your symptoms. Under the Maryland Workers' Compensation Code, you are entitled to go to a medical provider of your choosing. Inform them of how your injuries happened and all related symptoms, undergo any recommended testing or treatment, and request a copy of all medical records showing the extent of harm suffered and the impacts on your health.
Contact a Workers' Compensation attorney to file a claim. 
In Maryland, you have two years from the date of an injury to file a claim with the Workers' Compensation Commission. Reporting the injury to your supervisor or speaking with an insurance company is NOT the same as filing a claim with the Commission. A skilled workers' compensation attorney can help you protect your rights.
Contact Our Maryland Workers' Compensation Attorneys 
If you suffer on-the-job injuries in Maryland, Berman | Sobin | Gross LLP can help you get the benefits you deserve. Call or contact our Maryland workers' compensation attorneys online to request a consultation today.
Sources:
wcc.state.md.us/
casetext.com/statute/code-of-maryland/article-labor-and-employment/title-9-workers-compensation