Craig Meyers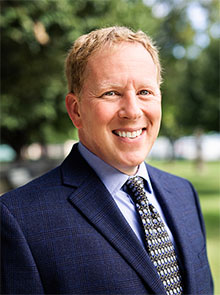 Partner
About Craig
When not working, Craig enjoys spending time with his family and friends, reading , watching T.V., cooking, and begrudgingly doing yard work.
Professional Experience
Craig is a partner at Berman | Sobin | Gross LLP, and focuses his practice on personal injury, including motor vehicle collisions, slip and fall injuries, and helping people who have been injured due to the negligence of others. Prior to joining the firm, Craig worked as private defense counsel for multiple insurance companies, primarily defending cases involving motor vehicle collisions. Having counseled the insurance companies, Craig has a deep knowledge of how insurance companies defend and value cases. Craig has gone from defending motor vehicle collision cases and providing insurance coverage opinions to the insurers, to representing injuried motorists and fighting the insurance companies.
Craig believes that personal injury attorneys must understand and master insurance law. One way that insurers find to avoid paying claims is to simply deny insurance coverage. Craig files complaints with the Maryland Insurance Administration and has litigated insurance coverage issues including: liability
coverage; uninsured/underinsured motorist coverage; personal injury protection; and even life insurance.
Craig is originally from Baltimore County, and attended Goucher College, graduating with a Bachelor of Arts in Biology. Shortly thereafter, Craig and his wife moved to Boston, where they both attended school. Craig graduated with honors from Suffolk University Law School, and then clerked for a division
of the Massachusetts Trial Courts. Craig and his wife returned to Maryland, this time, to Montgomery County, where he eventually joined Berman | Sobin | Gross LLP. Craig is licensed in Maryland, the District of Columbia, the Federal District Court for the District of Maryland, and Massachusetts (voluntarily inactive).
Craig handles a wide variety of often-complex litigation. His cases have included motor vehicle collisions of every sort; truck accidents; fall and injury cases; injuries as a result of negligent product placement in stores; products falling from shelves; negligent failure to protect a minor in a group home resulting in sexual assault; medical malpractice; wrongful death; tainted food; insurance bad faith (absence of good faith); declaratory judgment cases to force insurance coverage; wrongful denial of life insurance claims; and any other way in which someone could be injured. Craig also routinely serves as an outside consultant to other Maryland attorneys regarding legal, insurance, and ethical issues.
Education
B.A. in Biology from Goucher College
Juris Doctorate from Suffolk University Law School, in Boston, Massachusetts
Bar admissions
Maryland
District of Columbia
The United States District Court for the District of Maryland
Massachusetts (voluntarily inactive)
Associations
Maryland Association for Justice
Montgomery County Bar Association